Music Reviews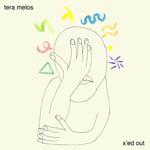 Tera Melos X'ed Out
(Sargent House)

For a good portion of today, I spent time with the untitled debut album from Tera Melos. Originally released in 2005, (reissued in 2010 by their current label, Sargent House), the album is comprised of eight intellectually conceived instrumental "melodies" that sound more calculated and problematically resolved than composed. Like Yes absorbing Hella; like King Crimson gleaning from Dillinger Escape Plan; like musical refinement and a healthy appreciation for post-hardcore's often abrasive harmonizing — Tera Melos realizes the importance of adhering to musical complexity and excellence and for maintaining an element of dissent.
But, because you can only write and produce the same progressively crafted album so many times before it sounds like masturbatory paint-by-numbers, Tera Melos is upping their accessibility while embedding much of their mathematic signature within their melodies. Following their 2010 album, Patagonian Rats, the band's new album, X'ed Out, is about as pop as a math rock band can get, their rhythmic shifts minimal as the band focuses mostly on riff and vocal melody.
Reeled back considerably from Patagonian Rats in terms of the music's overt complexity, Tera Melos sounds more challenged with X'ed Out, tasked with maintaining some semblance of identity while working within the significant confines of pop music. I bring up "pop" because song lengths are kept modest and hooks run prevalent, the album's intro, Weird Circles, a relatively simple demonstration of complimentary string play interrupted occasionally by hectic drum sounds and grinding distortion. The transitions are consistent, seamless and quick, no mind-warping musical hijinks leading listeners in all directions.
All the intricacies within X'ed Out are built within a structural understanding, New Chlorine a loud noise rock song defined mostly by Nick Reinhart's howling guitar fuzz and heavy percussion from drummer, John Clardy, and then the perversely conceived synth pop of Bite, whose jazz-rhythmic pluck and bubblegum melodic grace both overwhelm and captivate. The shimmer of Snake Lake is like a garage rocker serenade, a rusty solo cracking its veneer and setting up the high-tempo Sunburn, which is anchored reliably by its hook despite its liberties with time. This and Tropic Lame, both of which were released as singles, are the least difficult tracks to grasp. No Phase is a glowing ballad, musically minimal, but warm.
More artful are Melody Nine and Slimed, both of which play against funk-laden bass tone provided by Nathan Latona. Slimed, in particular, marries some of the experimental psych oddity Zach Hill conceived in his 2010 solo release, Face Tat, with post-hardore guitar tone, cultivating somewhat of a free form associative imbalance that maintains its stride. It's like drunken art punk or a cerebral Quaalude. Until Lufthansa, the album's only true weak spot, sounds based in the more sedate guitar play of Minus The Bear or Pinback, the volume dialed down a notch.
Otherwise, the singular Pixies riffing of Surf Nazis and the acoustical melancholy of X'ed Out and Tired carry the album to an interesting close, the latter track simply strummed to fruition while a series of sporadic piano keys and other bloops and bleeps wander in and out of earshot.
Though not necessarily ready for FM radio, X'ed Out at the very least introduces a far-reaching musical concept to a better known and understood conversation most people are having, adorning their approach with identifying tweaks and percussive intensity. Though finite in some ways, pop rock is a malleable genre capable of accommodating bands of most any ilk; its validity either creatively reached through musical ambition or simply tested as a marketing tool, then charged with churning out aural Splenda at an assembly line's pace. And, while I wouldn't normally condone the move to simplify ones vision for the sake of possibly gaining attention from listeners normally alien to the sounds Tera Melos cultivates, it is a feat that they were able to produce outsider rock music with enough subtlety to qualify as accessible. X'ed Out is unmarred by any narcissistic disposition, or pretentious or elitist demeanor, but it makes no creative sacrifice. Bravo.
23 April, 2013 - 04:40 — Sean Caldwell