Music Reviews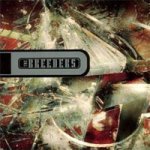 The Breeders Mountain Battles
(4AD)
Buy it from Insound

The Breeders could trademark the term "long-awaited" as Kim and Kelley Deal reconvene for Mountain Battles, another instalment of the lo-fi analogue love they embraced six years ago when they released Title TK to critical (and aging alt-rocker) acclaim, yet didn't produce another Cannonball and the band was subsequently cut loose by Elektra Records. While previous albums Pod and the 1993 alt-slacker classic Last Splash thrived on the fuzzy ebb and flow, Mountain Battles makes a point of not delivering the pogo-inducing payoff found on classics like Iris, No Aloha or Cannonball. This is Kim Deal's version of scuffed-up shoegazer rock, albeit with a shit-eating grin shining off the moonlight.
The Title TK crew is back on board, including full-timers Jose Medeles on drums and Mando Lopez on bass, and legendary indie rawk producer Steve Albini working the boards, er, reels. The rollicking album opener Overglazed instantly illuminates the air with Kim Deal sounding as if she's either being bounced off the studio walls or, maybe not coincidentally, sprinting over rolling hills while howling "I can feeeel it." Bang On follows with a woofer-shredding drum track accompanied by subtle, drunken hand-claps while Deal gleefully declares with tongue firmly planted in cheek, "I love no one- and no one loves me." The sudden, ominous noodling midway through begs for the predictable, pedal-stomping climatic chaser but it never arrives, which isn't necessarily a bad thing and at this point shouldn't surprise diehard Title TK fans. Walk It Off coasts with a potent, Pixies-like bassline and loose guitar chops wading through the muck. Spark and the gritty No Way also revel in the minimalist soundscape, but the less-is-more approach doesn't always pay dividends. Night of Joy and the country-western campfire ditty Here No More- while coolly showcasing the Deal twins' seamless harmonies- are a bit too listless, even for these queens of the stoned age. We're Gonna Rise benefits from Deal's wordplay, perhaps acknowledging former employer Elektra with "No counsel, no grand strategy/ No sword to fall on." Kim and Kelley go tri-lingual in earnest with the Spanish ballad Regalame Esta Noche as well as the more entertaining German Studies, and only the Deal twins could complement infectious, surf-rock fun with German phonetics. No Way is a slow-motion sludgefeast that works as a nice prelude to the poppy, up-tempo gem It's the Love (originally written by fellow Daytonians The Tasties), the opening riff clearly reminiscent of Dinosaur Jr's Feel the Pain.
Rather than closing out the album with the album's most upbeat number (ala Title TK's Huffer) the title track initially seems out of place or tacked on here and doesn't sound like much more than solemn organ and feedback moping behind Deal and her Malkmus-like non-sequiturs. That is until Deal sleepily delivers a bitter-sweet line like "I ride shotgun from the facility," and her wry-yet-endearing delivery proves why The Breeders will ultimately keep us coming back for more. Let's just hope the next instalment arrives before 2014.
13 May, 2008 - 22:02 — Chris Conti