Music Reviews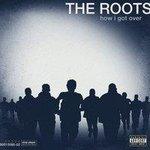 The Roots How I Got Over
(Def Jam)

You can't really blame The Roots for getting a little complacent; after all, they've got one of the most imperishable jobs a band can hope to get - serving as the house band for Jimmy Fallon every weeknight. You couldn't really fault them for being reluctant to getting back in the studio or trekking across the world, but regardless, How I Got Over exists, and it's a far more fully-formed work than you'd probably expect from the band members' busy schedule.
This is still very much The Roots you remember; Black Thought's sharp lyrical jabs and ?uestlove's taut, efficient drumming are both present and well accounted for. They may be a little more embracive of their jazzy tendencies than before, but it's not like that's anything new for the band. In fact, in almost every aspect How I Got Over is a more reserved, (maybe even a more mature) take on their earliest templates, and even the angst-rap anthems (the title track comes to mind) are willfully smooth in comparison with some of the more hardened Phrenology material.
The Roots are also putting their rapidly-growing phonebooks to good use here; since taking the Fallon job, the band has seen everyone from the The New Pornographers to Phish play alongside them, and naturally the guest features on How I Got Over are pretty impressive. On the intro, the ladies of The Dirty Projectors deliver their specific brand of overlapping, mind-melting harmony, the faith-fractured Dear God 2.0 features a falsetto'd Monsters of Folk on the chorus, and Joanna Newsom lays down what I imagine is the first Hip-Hop hook of her career with Right On, which is also surprisingly the most natural fit on the record. These bits could've easily been jarring, and potentially even a little pandering to The Roots' traditionally music-conscious fans, but it's never overstated or promoted in an ugly way, letting the big names simply become specific mechanics in an overarching song.
There's really not a lot to write about How I Got Over, because honestly, most of it you already know. It's another rock-solid album from one of rap's most consistently great collectives, with no discernable weak spots to attack. You're only going to dislike this one if you have some bizarre, deep-seated aggression towards The Roots, and honestly if that person is you, why are you bothering to read this review anyway?
12 July, 2010 - 10:31 — Luke John Winkie