Music Reviews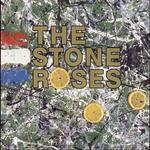 The Stone Roses The Stone Roses (20th Anniversary Editions)
(Sony Music)
Buy it from Insound

If I could travel back in time to meet the sixteen year old version of myself, I can guarantee that the mumbling, acne-scarred teenager would try to strike up a conversation about The Stone Roses. He would, of course, be utterly convinced of their unquestionable greatness. He would try to persuade me that Second Coming is a great record; he'd enthusiastically demonstrate that he could play the guitar parts to Waterfall and Sally Cinnamon (but not I Am The Resurrection, obviously) in their entirety. If I popped by on a really quiet day he might even try to play one of his numerous Roses bootlegs – Spike Island, Manchester International '87, Leicester '95, etc. My skincare and fashion advice – top tips: ditch the faux-Pollocked Made in Stone t-shirt and stop wearing tracksuit bottoms for Christ's sake – would doubtlessly fall on deaf ears.
The next five years would be a rude awakening for this bright-eyed Roses loving kid. In his first year at university he suffered the gross misfortune of seeing Reni's truly awful (but mercifully short-lived) post-Roses project The Rub live. A disappointing Ian Brown solo show seemed par for the course – the guy never could hold a tune – but the watershed moment was undoubtedly John Squire's 2003 solo show at Sheffield Leadmill. The sound of some choice Roses favourites being mutilated by their own co-creator was too much to bear; Squire took bad singing to depths that even Ian Brown circa Reading '96 could never imagine possible.
Prior to sitting down to review this album I was surprised to learn that I had voluntarily listened to a mere nine Stone Roses songs since June 2007 (thanks for the inane stat, last.fm). I've obviously heard a few more in bars and clubs, but for my old favourite band this represented a significant fall from grace. Nevertheless, I'm still pretty certain that I've listened to The Stone Roses more than any other album ever recorded – I packed a lot of listening into those formative years – and the process of reacquainting myself with a forgotten favourite is slightly peculiar.
I've never been particularly interested in re-mastered albums – I like my 180 gram vinyl as much as the next man, but the songs have always been the main attraction for me – and I've already heard 98% of the Roses catalogue (released and unreleased), so I'm not too bothered about the bonus materials included with the Legacy and Collector's Editions of this release either. For me, the crucial questions are as follows:
1. Is The Stone Roses the stone-cold classic album that I used to swear it was?
2. Twenty years on from its initial release, has The Stone Roses stood the test of time?
The short answers are (1) not quite, but nearly and (2) just about. Read on for the rambling essay-style answers...
In my youthful naivety I pretty much bought the idea that The Stone Roses had toiled in obscurity, working on their formula for pop perfection, which was unleashed on a public who had been starved of great British music throughout the Eighties. This is pretty much the synopsis of John Robb's hagiography, The Stone Roses and the Resurrection of British Pop. I can now appreciate that there was a wealth of great music released in Britain in the Eighties – I'm thinking of bands like the Smiths, New Order, Orange Juice, The Cure, The Fall, The Comsat Angels, the list goes on and on – and that most of the music that followed in the wake of the Roses' success was a lot less interesting. In other words, there was no 'resurrection'. A few years after the release of TSR, in fact, the very worst Britpop bands were the ones that tried to ape the swagger of Brown and the miniature guitar heroics of Squire; the best British bands of the early-to-mid nineties – Pulp, The Auteurs, Blur*, even the embryonic Radiohead – had really very little to do with the legacy of the Roses.
* Blur's No Other Way is an embarrassing 'Madchester' rip-off. The Colchester band improved when they stopped trying to be Northerners and embraced classic British songwriting and US indie-rock guitars.
The Roses are often affiliated with acid-house and cited as one of the first bands to fuse rock music with the late Eighties dance music scene. Drummer Alan 'Reni' Wren's inventive, off-beat rhythms were probably the most overtly 'dance' element in the band's sound, but aside from classic 1990 single Fool's Gold, which was uncomfortably tacked on to the US release of this album, and Second Coming's Begging You, The Roses never really hinted at any major interest in dance music. Primal Scream's Screamadelica may have been opportunistic and The Happy Mondays were clearly drug-addled train-wrecks, but at the turn of the decade they were much more representative of the dance/rock crossover scene than The Roses. Fellow Manchester band New Order had, of course, been successfully bridging the divide for years.
Essentially what I'm getting at here is that The Stone Roses was an important album to me and countless other listeners, but that its importance in the canon of British popular music is largely overstated. I'm not saying it hasn't been an influential record, but I can't really think of any bands that have used the Roses template to create a truly brilliant album. At the other end of the spectrum, however, there's an army of nauseating Ian Brown wannabes and dire Brit-rock acts who would scoff at any suggestion that The Stone Roses isn't the best British album ever. Sadly, when I think of The Stone Roses' legacy, it's these idiots that spring to mind.
Listening to The Stone Roses today, I'm struck by how fresh it sounds. I Wanna Be Adored immediately transports me back to my teens. This was the first Roses track I heard, having bought the album based on a recommendation. It feels longer than I remember, but it's still a cracking opener and a cheeky manifesto. She Bangs the Drums is a great pop song, but it's almost too familiar to my ears now – a victim of overexposure – and I quickly move on to one of my all-time favourite Roses tunes. Amazingly, Waterfall's chiming riff still sends chills down my spine; it's so good, in fact, that the band used it twice, turning over the tape and sticking on a few overdubs to create the album's most psychedelic moment, Don't Stop. This was the first track I began to skip in my late teens; perhaps the first acknowledgement that TSR wasn't entirely perfect. Incidentally, there are handful of other 'backwards' tracks offered with the deluxe editions of this release. One is almost certainly enough.
Bye Bye Badman and the embarrassing Elizabeth My Dear are the tracks that I already find myself skipping in 2009. Maybe I never really loved these songs and was too afraid to admit it to myself? It's a possibility; my appreciation for the Roses bordered on the delusional for a time. Badman is about the Parisian student riots of 1968 – nice theme, lightweight song – and Elizabeth is an anti-Royalist ditty set to the tune of Scarborough Fair that stands up to repeated listening only slightly better than OK Computer's Fitter Happier. There's even a muffled gunshot at the end. Edgy stuff.
I had expected Sugar Spun Sister to sound dated, too, but I couldn't have been more wrong. Brown's voice almost sounds angelic and the major key jangle provides a lovely contrast to the moodier Made in Stone, which ushers in a finale that strives for perfection and very nearly achieves it. Shoot You Down is a shuffling slow-burner, which demonstrates the genius of the Roses' rhythm section while This Is The One is one of the album's unsung classics; the moment when Reni shifts the track into second gear with a subtle fill at 1:48 gets me every time.
The final track is an eight minute glimpse of pop music heaven. Reni's simple yet insistent beat, Mani's lively bass work, and Squire's faultless guitar shapes provide a canvas for Brown to make his boldest claim of all: I Am The Resurrection. Squire even manages to keep a lid on his Jimmy Page fetish during the extended jam at the end. To call it a guitar solo would be unfair; Mani and Reni are just as instrumental in the success of this passage of music, which is arguably the pinnacle of The Stone Roses' career.
Success, drugs, and the egos of various members ripped the soul out of The Stone Roses in the early nineties, but it's worth remembering that either side of this album the band released some great music. From 1987 to 1991, Sally Cinnamon, Going Down, Elephant Stone, Going Down, Mersey Paradise, Standing Here, Fool's Gold, What The World Is Waiting For and One Love all come highly recommended. Even Second Coming boasts a handful of strong tunes (Begging You, Love Spreads, Ten Storey Love Song).
Aside from making a lot of us feel ever so slightly old, the twentieth anniversary of The Stone Roses provides an opportunity to approach a great British band in a new light. Ditch those rose-tinted aviators and learn to love TSR as the great album it is. Just don't call it the greatest.
19 August, 2009 - 21:43 — David Coleman