Music Reviews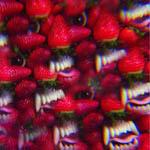 Thee Oh Sees Floating Coffin
(Castle Face)

Optimistically, I'll state that guitars seem to be reacquainting themselves with independent rock music and the overt and abundant efforts to appeal to nostalgia, though this action still finds resonance, have lingered pretty well past their welcome.
In the context of now, underground superhero John Dwyer and his band, Thee Oh Sees, could be viewed as indicative of this small shift, the band's tongue speaking in psych-laced language not specifically limited in such a way so as to qualify them as yet another mindless throwback perfectly happy to binge on and shit out another batch of Nuggets while viewing life through Timothy Leary's antiquated kaleidoscope.
Following their excellent 2012 release, Putrifiers II EP, the band's new album, Floating Coffin, is enthusiastic and strange, a perfect good-time balance of the artfully absurd and the sonically robust. The album's first single, Toe Cutter – Thumb Buster, boasts a vibrancy that reads in plaids and prints, and it impressed me as the type of misfit outsider rock art that could have found its genesis years ago had Captain Beefheart serendipitously rendezvoused with Hairway to Steven era Butthole Surfers. Its slacker-ridden fuzzed out tone is one of the perfect sounds of 2013 and the smattering of surf guitar that serpentines the rhythm is a great touch, an acknowledgement of the band's allegiance to rock's past but not at the expense of its future.
With such a single traveling through the vastness of music-related content on the Web, Floating Coffin has the best press release. Toe Cutter – Thumb Buster is perfectly illustrative of most of what you'll hear in Floating Coffin: Thee Oh Sees pursuing both a blazing duotone freak out as well as some art punk grit. The album opens with I Come From The Mountain, a guitar-strum speed that plays like Crazy Rhythms styled Feelies and a shrill couple keys take rusty stabs through the melody like the ?uestion Mark itself. A bass-heavy pulse spins like vertigo for the album's title track and No Spell is showered in harmony and surf-melodies, Dwyer's take on Jack Nitzsche or Brian Wilson.
You can't necessarily call this new music, but it works because it doesn't sound vintage, nor does it completely owe itself to any bygone era of "remember when?". Even when Thee Oh Sees dive straight into something as rife with 60s dazzle as Tunnel Time or evocative of girl group gaze as the otherwise pleasant Minotaur, Dwyer is able to qualify his actions and shape his influences into something distinctive. Consistency-wise, Floating Coffin has a pretty unified vocal sound that works well throughout the album, certain songs either requiring flamboyantly inflected David Byrne-like stanzas or light, falsetto harmonizing. The Strawberries 1 + 2's initial up-tempo approach and its eventual transition into a bluesy and ponderous slow jam sensibly utilizes both.
One of the album's stranger offerings is Night Crawler, which sounds like something Rivers Cuomo might've written if he'd listened to more Can (and it sort of makes you wish he had). With its slow, clapped strut and resigned, reverb-laden vocal, Night Crawler interrupts the album's uniformity enough to sound out of place. Still, sandwiched between the bass-driven Maze Fancier and the garage-laced Sweet Helicopter, both of which are pop length and fast paced, Night Crawler is sequenced well, breaking up two songs that, if combined, could've given the album an instance of sameness.
Inasmuch as the revivalism that's cultivated a generous portion of indie-categorized rock music over the last ten or more years has become a tired device, Thee Oh Sees is a band willing to modify what it knows to better suit itself for the now. In some ways, Floating Coffin provides such bland reliance on nostalgia somewhat of a requiem: proof positive that it's time to forage ahead and that, while the past will always provide an abundance of inspiration, staying put leads you nowhere.
Rock n' roll hasn't peaked yet; the coffin floats, so nothing's been laid to rest. Thank you, John Dwyer.
17 April, 2013 - 03:58 — Sean Caldwell