Music Reviews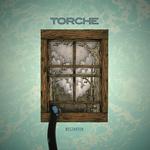 Torche Restarter
(Relapse)

I think what can make metal a tough for sell for some – and even for me much of the time – is the tendency for artists to overthink things. Sure, most metal bands start from a carnal enough place, but when it comes to songcraft, the thrilling bare-bones of the genre – riffs, hooks, energy, speed – are often drowned out by unnecessary embellishments, from overly long, droning arrangements to implementing as many different parts and movements into a song as possible, making things more convoluted than bracing.
This is why Torche felt like such a breath of fresh air to those of us fatigued by metal's excess. With albums like the obliterating Meanderthal and strong follow-up Harmonicraft, Torche approached stoner-metal like The Melvins on a sugar and coke binge, unleashing colossal, sludgy riffs at breakneck speed with radiant, bubble gum hooks that dazzled like fireworks and exploded just as quickly. They might have been put to shame on a technical level by peers like Mastodon and Baroness, but what Torche did better than all of their contemporaries was they reminded us just how fun metal can while still being devastatingly heavy.
So with this in mind, the best thing that can be said about Restarter, the Miami band's Relapse debut, is that it does very little to complicate things further. Despite some line-up changes, Torche have remained firmly rooted in their sludge-pop roots since day one, and Restarter is no exception. Built on thunderous drums, tight, patient riffs and guttural distortion, Restarter is as quintessential stoner-metal as it gets, with the exception being that Torche never loses sight of tight song structure. Even when they let things sprawl a bit, like on the bludgeoning 9-minute title track, Torche never quite lose control of their properly manicured riffs, despite how enveloped in smoke they may get.
What does become problematic with Restarter, however, is that unlike on previous records, I rarely felt like I was having any fun this time around. Yes, Torche have maintained their stance on hooks and riffs over more complex elements, but the riffs, on the whole, are much slower and more labored, which is adequate by stoner/sludge metal standards, but it leaves their new material sounding too close to many of their peers. Though mid-album standouts like Loose Men and Undone delightfully prove that they still have it in them to go in the red, much of the hyper-active, sugar bowl energy that made their sound so distinct and infectious is long gone. Restarter is still quite a strong sludge-metal album that can stand strong with many of their peers, but it's sad to see them sacrifice much of what made them stand out so strongly from them in the process to merely become one of them.
27 February, 2015 - 04:40 — Peter Quinton