Music Reviews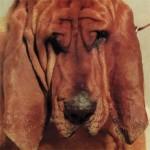 Ty Segall Goodbye Bread
(Drag City)

Before diving into Goodbye Bread, Ty Segall's latest creation, I spent some time catching up on the great Debate Series under the Music Features here on No Ripcord. Do We Need Rock N' Roll? was the topic up for discussion and I felt it an appropriate read since Melted, Segall's LP released in 2010, apparently provided some rock and roll catharsis with hits like Caesar and Girlfriend. Agreeing with commentary on both sides of the spectrum, I read on while listening to some favorites from the past and present: The Kinks, Ramones, and a little Tame Impala on the side. Then, after brief holiday in rock and roll heaven, I listened to Goodbye Bread. Insert heavy sigh here.
Maybe I set my expectations a little too high, but I can't help but draw upon this unfortunate conclusion: I'm bored. I was ready to bother my neighbors with uncontrollable screams and raw garage punk rock. Instead, I felt like pumping myself full of downers and smoking a cigarette on the rooftop of a house in Humdrum Suburb, USA. There are veins pumping the familiar lo-fi sound with Segall's creepy, brilliant lyrics. However, monotonous melodies and slow dragging beats are clogging up the main arteries. You know what they say, too much of anything can kill you, and that is exactly what happened on this LP. This isn't bad music. You just feel like you're listening to the same song for the first 15 minutes. To his credit, he did warn us in a few interviews earlier this year that he was aiming for a slower, more intimate and poppy theme for this album. Mission accomplished.
An electric guitar riff or an augmented beat will stand out every once in a while and sprinkle some energy over the lazy frames, like in The Floor and You Make The Sun Fry. But, these ephemeral moments are mere accessories to the overall blasé construction. My ears did perk up with the first kick of the bass in Where Your Head Goes. This track has more of that crude, gruff sound with some jarring points in between verses. Even though the melody continues to be passive here, there's something more rebellious about this one that makes it stand out. California Commercial is a short but fun number that has a hint of sarcasm in the middle. It reminded me of those ridiculous celebrity packed come-to-California-because-we're-in-an-economic-tailspin advertisements I used to see.
Ty Segall did a great job of creating exactly what he wanted. You can tell he didn't rush the writing process and that aspect alone helps you to appreciate Goodbye Bread. This young rocker deserves mad respect for spitting out some high quality hits over the last few years. He seems to be a bottomless pit of creativity. Even with a diversity deficiency here, you have to admit that this is album is noteworthy. My suggestion is to gather up his entire catalog and put it on a random shuffle so you don't suffer from the monotony.
13 June, 2011 - 07:56 — Randi Dietiker