Music Reviews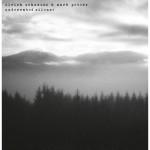 Ulrich Schnauss and Mark Peters Underrated Silence
(Bureau B)
Buy it from Insound

Two weeks before the debut full-length between Ulrich Schnauss and Mark Peters hit store shelves, I caught a charter bus to Montreal to attend its listening party. For those of you on the island city wishing you'd known such an event was about to go down, relax. For one thing, it was a relatively secret gathering between an iPod, my friend and I. Besides that, we spent about half of the album preview laughing at the song titles. Yesterday Didn't Exist, The Child Or the Pigeon, Gift Horse's Mouth; it wasn't the names, so much as their music's inability to even broadly illustrate why these songs were titled as such, that made Underrated Silence a bit of a lark. Unlike the romantic dusk of Sunday Evening In Your Street (from 2001's Far Away Trains Passing By) or the rush of confidence that sends shivers throughout On My Own (from A Strangely Isolated Place) – tracks that actually form emotions beneath the surface sheen – these collaborative tracks initially resound the randomness of their titles as if floating in from different galaxies.
Needless to say, Schnauss and Peters' choice of song-titles can't really be at fault on Underrated Silence, not when the more popular (and irresponsibly tossed-off) accusation of "sonic wallpaper" seems applicable. And let's face it, Ulrich fans: although 2007's Goodbye found Schnauss' trademarked shoegaze-fueled songcraft striving for new levels of crossover potential (Stars, Medusa), it veered just as often toward a beatless, sterile ambience (Einfeld). Marking the collaborative spirit of Mark Peters – bassist, keyboardist and guitarist of The Engineers – doesn't deter Underrated Silence from grasping after the latter approach, one that largely shuns the gear-shifts that made Schnauss' early work so exciting. In effect, the listener's wading period, whereby one treads through the more atmospheric end of Schnauss' style, might encourage the impatient among us to toss up the "sonic wallpaper" defense. Not even staunch admirers of this project would blame them; my Montreal-based friend and I – both longtime fans of the Kiel, Germany native – couldn't pinpoint at the time why we were joking about a song-title like Amoxicillin but it's plausibly because the composition itself offers so few contagious ingredients.
If listeners forget the hype implicated in the four years since Goodbye, forget the fruits of Schnauss/Peters' earlier partnership on Engineers' In Praise Of More, and treat Underrated Silence as a joint experiment, they'll uncover a surprisingly enjoyable detour. Once acclimatized to its mellow focus, tracks such as Rosen Im Asphalt and The Messiah Is Falling even unveil terse undercurrents of drama to deepen otherwise ear-pleasing synth work-outs. It remains a pretty transient collection – like their curious titles, these tracks feel beamed in from planets entirely remote from one another – but Schnauss' sheen unifies it as, bare minimum, a pleasant journey through the haze. Just don't expect to see anything too clearly.
17 February, 2012 - 10:01 — Ryan Pratt