Music Reviews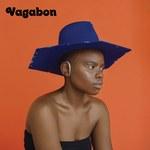 Vagabon Vagabon
(Nonesuch)

Right from the outset, Laetitia Tamko's music as Vagabon sounded open to the possibility of change. The eight tracks that make up the Cameroon-born singer-songwriter's full-length debut, Infinite Worlds, were compact in design, yet brimming with ideas at each step. Coming from the same Brooklyn scene as friend and collaborator Frankie Cosmos, Tamko's scrappy, lo-fi indie rock only shared a resemblance by association. Her songs were just as confessional, but more akin to feeling displaced from the inside looking out—and they also seriously rocked. It was aways away from the meek, introverted melodic pop coming from many a bedroom during the 2010s.
It genuinely felt like Tamko was taking guitar-based music for a test drive, to see which way it would take her. And her second album, simply titled Vagabon—after doing away with the more imperious Every Woman—sounds like a defiant response to her insecurities, pushing her self-produced effort in directions not commonly associated with the music she was making. Rather than the driving, haywire Minnesota, or the rhythmically off-kilter 100 Years, there's hardly a guitar in Vagabon—instead, first single Flood incorporates a glossy, gauzy filter of synths, uncurling her songwriting eccentricities with a sensual vocal delivery.
Every Woman almost became Vagabon's defining anthem, and with good reason—the quiet acoustic rumination is stunning in its silence, where Tamko reveres the women who've impacted her life from a personal standpoint. All the while, showing admiration for others who might be in the same position she is—in pursuit of a communal bond. It's an ambitious undertaking for a three-minute song that closes the album, which to an extent, could've easily changed the entire narrative with some higher purpose.
But Tamko knew that Vagabon is more adequately defined by the sum of its parts and not some loose concept, placing many other ideas that tap into themes of love and the need to belong. In many ways, she doesn't stray too far from Infinite Worlds' unconstrained songwriting style—even if they both sound dramatically different. On Full Moon in Gemini, she's the starry-eyed romantic, describing the memory of two lovers stargazing and living the moment over a soft bed of supple strings and programmed percussion hits—later reprised by guest singer Monako from the perspective of a man. Whereas on In a Bind, she reaches for a more spiritual musical expression—taking a page from the mesmeric rhythms of Ali Farka Touré. She finds herself at ease, picking out an arpeggiated pattern flutter over a meditative choral showpiece.
Less impressive, though, is how Tamko derails into the dreamy, meandering synth jams she seemed to be at odds with from the start. Wits of You is a simple plea on moving on, basking in moodiness over a tinny backbeat—introducing a whimsical vocal performance in the song's bridge that is more closely akin to her DIY contemporaries. Water Me Down is a casual diversion into dancehall, though coming from Tamko, it takes a more interesting tangent with its explorative synth swerves and warped vocal effects. These mood shifts show Tamko at her more inquisitive, proving how far she can expand her reach while using her own resources. And it'll be intriguing to see where her ever-changing nature takes her next.
18 October, 2019 - 09:02 — Juan Edgardo Rodriguez