Music Reviews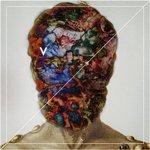 Violens Amoral
(Friendly Fire)
Buy it from Insound

As summer begins to fade into memory, there are a number of bands seriously pondering the idea of changing their repertoire from sunny beach vibes to, well, something that achieves the complete opposite. Coming from Brooklyn's quixotic vicinity, Violens open the fall with a desire to impersonate a sound that is far from their idiosyncratic behavior. Not to say that following a European posture is a bad thing, especially when we've seen a crop of C86, post-punk, and indie pop in Uncle Sam's yard far too many times. But the young foursome sound like they're really aiming to impress anyone but their own kind – charting success by incorporating British New Wave in a land that currently embraces rootsy Americana or boastful guitar rock is very unlikely. They're contractually obligated to follow a more distinctive sound.
But of course, since Twin Shadow paved the way with an unabashed, cheesy synth sound (successfully), Violens can now carry their unfashionable eighties sound with a safeguard against being prejudged. Marrying English post-punk with the more flamboyant side of new wave, it's a bit surprising that Amoral made a preliminary impact across the pond. Opening track The Dawn of Your Happiness couldn't sound any more rhythmically British, exuding a hip mod style with its heavy bass thumps and Smiths-esque jangly chords. In fact, they pretty much broaden that love by taking anything they can get from that particular era. It Couldn't Be Perceived is almost a scale-by-scale simulation of U2's New Year's Day with its vibrating guitar flails and sparkling keyboard touches, sans the prophetic portentousness.
Violens can't content themselves, though, as Amoral constantly winks to their listeners by copiously crossing breeds throughout its trajectory. There's no shame in enjoying Full Collision's Talk Talk by way of Prefab Sprout snappy connection, though they sabotage such a bouncy tune by literally colliding into a brick wall with its messy guitar squall finale. Waving the synth pop flag with the highest order, Acid Reign and Until It's Unlit maintain a steady groove with New Order inspired guitar pop and enticingly seductive flavor. Other times, they practice some haunted house spooks like in Violent Sensation Descends, a tripped out mesh of arpeggioed guitars, haunting electronic organs, and choral harmonies in the vein of Odyssey and Oracle. They have a panache for flickering synths and pseudo-anthemic progressions over any genre they choose, tidily decorated and with a cherry on top.
Just like their neighbors Bear in Heaven, Violens arrange their compositions in such a way you'd think that they were challenging their listeners into second-guessing what exactly they just heard. In fact, this entire hullabaloo could be easily simplified as prog – Another Strike Restrained's clusterfuck of rapid chord progressions, drony synths, and hazy falsettos hammer the final nail in the coffin to that descriptor. And that's not without counting the previous stabs at math rock improvisation, previously heard throughout songs that could easily be defined as nineties Britpop or histrionic indie rock. They're all about taking pop snippets and rearranging them as abstract as possible, coated with a production that glistens like polished gold. So they may have gotten a little excited by draining any soul they could find to fit into their sound collage. Amoral proves that Violens will stand proud knowing they can give a name to their organized mess, even if they don't know what it is yet.
3 November, 2010 - 22:18 — Juan Edgardo Rodriguez