Music Reviews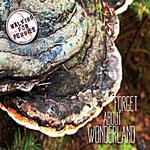 Walking for Pennies Forget About Wonderland
(Walking for Pennies)

The duo of Andy Jobe and Neeley Bridges paid the rent for some time by walking dogs. Out of that experience came their band name, Walking for Pennies, and a rich narrative of self-discovery that is found throughout their debut album, Forget About Wonderland.
Having labeled themselves as a "mo-grass" group, which is a combination of Motown and bluegrass, Walking for Pennies' music sticks to the acoustic melodies and rich harmonies that make up the latter genre, but with more of the former's kick. The result is a record that perks up the ears with song structures and get feet moving to the beat.
The best example of "mo-grass" comes along with Truth Has Been Told. A groovy, blaring horn plays over a tightly-wound acoustic riff. The brass comes back in for the chorus, slowly growing in volume and intensity. Bridges' vocals meet the right pitch between passion and anecdote, following those classic country examples of songs as stories.
While there is a good amount of this new style to be found, a lot of the tracks stick to the duo's guitars and vocals. I Know Better starts the album with sharply strummed acoustic guitars and touches of mandolin that serve as a solid background for Bridges' country-tinged voice. It builds to an upbeat, joyous chorus that serves to juxtapose the down-to-earth relationship troubles. This One's For Me takes a gently plucked guitar pattern and matches it up with high-pitched mandolin playing as an intro piece, before transitioning into an acoustically strummed number.
One of the biggest standouts on this record is Black Picket Fences. Coming after the complex finger-picking of Nashville, this stripped back number focuses on some light guitar work, Jobe's voice and some melancholy cello melodies. The cello in particular is a welcome addition after many songs of guitar and vocals. The track really starts bouncing after the first chorus, once the heavy drums pound their way into the speakers. The lyrics match the themes of Forget About Wonderland, which deal with the place of a musician in today's society and facing your own reality rather than daydreaming about possibilities. Lines like "It seem pedestrian/to search for heaven/without knowing where or when/we'll come face to face" drive this point home.
Walking for Pennies' debut album is a very enjoyable affair that shows great potential for the future. Their combined style of Motown and bluegrass warrants further exploration on future releases, as does the addition of the rarely used cello. Even without those touches though, Jobe and Bridges have a dynamic songwriting partnership that really serves both of their individual strengths. They may Forget About Wonderland, but this album is worth remembering.
23 January, 2013 - 09:41 — Joe Marvilli