Music Reviews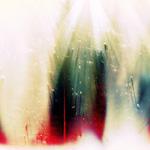 The War On Drugs Future Weather
(Secretly Canadian)

In a crudely reductive way, anyone's record collection can break down into two camps: albums we rely on for public consumption (house-parties, get-togethers) and albums we rely on for personal satisfaction. Every host should instinctively play to their crowd's communal preference, meaning that my obsession for introverted electronica gets roundly ignored every time people pack my fridge with beer. Oh, the trials of amateur deejaying. So when The War On Drugs first stole my heart with Wagonwheel Blues, they managed the task by merging two unique and combative listening experiences into one. Their muse clearly rooted in classic rock but bearing a spacey reverb so rich it nearly swallows the whole procession, The War On Drugs presented a hybrid so seamlessly built, you could just as easily socialize or zone-out to its chameleon-esque company.
As word of Future Weather surfaced, promising a heavier use of keys and ambience following Kurt Vile's no-surprise departure, I rejoiced in what ostensibly sounded like a nudge toward their cosmic end. Comin' Through, with its steadying Tom Petty-approved bassline, and Brothers, leveled in exploratory guitar-jams, both prove that The War On Drugs' perfect fusion of a template allows some elbow room for extra experimentation, but these are exceptions to the rule. Typically this gauzier finish forces a sacrifice, as how The History Of Plastic, which consumes nearly a third of Future Weather's run-time, lumbers through a studio's trick-bag with nothing to show for it. What's worse, its final two-and-a-half minute stretch of disconnected sounds cap off an EP loaded with empty space.
Segues and reprises embody three of these eight tracks but none are built to sustain themselves, or even add any majesty to their parent song. Comin' Around finds the band loosely jamming around the perimeter of Comin' Through whereas Missiles Reprise muddles needlessly between the chords of Baby Missiles, which itself operates a lean A to B trajectory with familiar organ-work and grinding percussion. Yes, some of these grooves still beckon the open road, but our intended destination is getting a little murky.
The War On Drugs haven't undergone any major songwriting shifts with Future Weather and yet a quiet divide over direction steals the bite of these songs. It's almost as if Adam Granduciel and Co. isolated their dual strengths - the riffs and the sound-collages - into separate songs, streamlining their classic-rock tunes while letting vacuous sound-collages fend for themselves. Perhaps Kurt Vile was the engineer capable of fusing these song-pieces or maybe The War On Drugs are simply withholding the best cuts for their upcoming 2011 full-length. Sadly, neither of these excuses warrants buying this vinyl-only 12" at a dollar-per-minute rate, especially when a solid half of Future Weather feels so aimless.
21 November, 2010 - 14:45 — Ryan Pratt