Music Reviews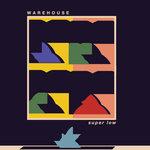 Warehouse Super Low
(Bayonet)
Buy it from Insound

Warehouse have a proficient understanding of their musical lineage. The Atlanta quintet have a great respect for some of Georgia's finest college rock acts, both past and present, though it's a reverence that's imbued with a sense of exploration and not imitation. It's an influence that's followed them from an early age, favoring a skewed fusion of sounds that often led to misinterpretation and broad categorization. In Super Low, their second full-length, they utilize astute instrumental ideas to convey disquieting unease, even if you can't tell since they're mostly performed with spirited conviction.
There's a noticeable friction coming from singer Elaine Edenfield on album opener Oscillator, as if she's trying to trigger the response of a non-affected significant other. Her voice quivers with notable exasperation, a forceful element that's balanced together with brittle equilibrium. It could topple over with even the slightest movement, and yet the band play their parts with great ease like brainy jazzheads. They're been compared to early eighties post-punk acts like Pylon, which they consider a direct influence, though their nimble compositional acrobatics are far more sophisticated than their influencers' more primitive passions.
What they do take from their post-punk elders, though, is this notion that music should hit the senses with a visceral, and sometimes pugnacious, effect. But they also know how to have fun with it - in Simultaneous Contrasts, Edenfield plays with all sorts of excitable vocal affectations that complement dual guitarists Alex Bailey and Ben Jackson's bright pool of jangly guitars. "You and I we come from different worlds," her voice shudders with an almost-demanding tone, as if the declaration is laid bare with a pointed and forthright warning.
Even if Warehouse use velocity as a means to communicate with, handled with a high-strung approach that matches their brimful thought process, they also slow things down with revealing effect. The title track unpacks loads of melodic ideas with a fine mid-tempo sway, taking a more meditative approach for Edenfield to bring forth her heartfelt confessionals. "You're stuck in a place in time / you're reeling me in and reeling me out," she groans with empathic effect as staggered, Peter Buck-resembling guitar lines console her frustrations. It's a technique that she later perfects on first single Reservoir, a tender, but no less textural, ballad that cements the album's thematic structure on the difficulties of maintaining control when relationships are marred with unhealthy, though inevitable, habits.
What makes Super Low completely absorbing, apart from Edenfield's vocal delivery, is how she permits herself to recount these indecisions with vivid detail. She knows her subject well, almost to the point where you feel like you're intruding into a very personal space. Other times, her simple choruses tell all. In Long Exposure, Warehouse's most sorrowful track to date, she sounds defeated - "Rolling in reverse," she repeats with a calmness defeat that sharply contrasts her otherwise impassioned declamations, stepping out of focus midway into the track for the rest of the band to show off their unique chemistry with their nuanced melodic interplay.
Warehouse sound like an anomaly when placed against other contemporary indie rock bands of a similar ilk. Instead of relying on repeated chords or buzzsaw guitars as a crutch, they choose to lay themselves bare with skillful, pleasurable arrangements that demand repeated listens. It's a more composed version of their equally contagious Tesseract, an auspicious debut that made every second count with its snappy hooks despite having a more one-dimensional focus. They've also found a purpose to channel those talents; Edenfield's blossoming as a inspired frontwoman gives them a fortitude that further enhances their whip-smart intellect.
28 September, 2016 - 04:15 — Juan Edgardo Rodriguez