Music Reviews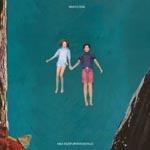 Whistle Peak Half Asleep Upon Echo Falls
(Karate Body Records)

I was mid-drive to my daughter's daycare one chilly January morning playing Whistle Peak's Half Asleep Upon Echo Falls when my daughter broke her morning gaze out the window long enough to tell me, "I like this song, Daddy." The song she referred to was Hurry Hurry, a bouncy little tune that might represent the height of exuberance for Whistle Peak who have come up with a very chill album. I imagine Half Asleep Upon Echo Falls to be perfectly suited for winter sunrises or meditative or lonely days spent indoors. Time melts away with every tinkling tap or electronically percussive element, every song's vocal ponderous in tone, lethargic in delivery. The words seem to fall out of the mouth, enunciations drawing downward and dissipating into thin air before contact with any surface below.
Still despite the album's lack of ruckus, the drifts of calm are engaging. I won't go so far as to say this isn't a mood album, it really is, but Whistle Peak manage to avoid sounding like a floating bore. Better yet, they don't sound bored. Just reserved. Songs like Wings Won't Behave offer enough musical interaction beneath the surface to debunk the band's projected simplicity, and the chiming melodies of Sailor, as quick and minimal as they are, strengthen the tune emotionally.
With other songs like Big And Bright and Play The Ghost, however, the band's penchant for electronically enriched environs pulsate rather prominently, modernizing their folk-ish device almost needlessly. These sounds can become a distraction, a clacking abrupt and loud enough to obscure what the band does well enough with conventional instruments. It's almost as if they fear being just a folk band despite doing it well, this attraction to circuitry meant to enhance or bolster their music in a unique or provocative way. When you hear a song like Land To Land it becomes apparent that the album's best moments aren't the ones that utilize electro-rhythms or effects in a noticeable way.
Still, this doesn't detract from the album's quality. Whistle Peak's very subtle folk experiments connect nicely, fashioning aural comfort food and pleasantry.
17 January, 2012 - 10:57 — Sean Caldwell