Music Reviews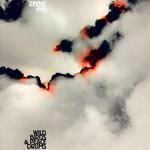 Wildbirds & Peacedrums The Snake
(The Leaf Label)

I saw Wildbirds & Peacedrums play a phenomenal set to a crowd of no more than twenty onlookers in Sheffield last month. Lesser bands might have pulled the plug or simply gone through the motions, but this idiosyncratic duo from Gothenburg brought the house down with a set that combined daring experimentation with soulful pop hooks. Only someone hoping for a Scandinavian Ting Tings would have been disappointed.
The Snake is the second album from Andreas Werliin and Mariam Wallentin, and it sees the husband and wife team expanding their sonic palette to include instruments as diverse as steel drums, xylophones, marimbas and piano. The band received 2008's prestigious Jazz in Sweden award and the prize money enabled them to record The Snake at the legendary Svenska Grammofonstudion in Gothenburg. This was clearly an astute investment as the production is superb – Andreas Werliin's kinetic drumming has never sounded as impressive.
Lead single There Is No Light is a great showcase of Wildbirds & Peacedrums' talents, a shuffling rhythmic rocker with plenty of uninhibited yelps and grunts from Wallentin. Her vocal performances are likely to divide opinion, but having seen her belt out these songs in the live setting I can't help but be impressed by her expressiveness, range, and strong sense of melody. Chain of Steel has a more complex arrangement and the basic melodic framework is already there, but Wallentin takes the song to another level. Björk comparisons are warranted, but there are times when I'm reminded of singers as diverse as the Dirty Projectors' Dave Longstreth and Nico.
The Snake draws to a close with the steel drum drenched epic, My Heart, a delicate, slow-building love song with the gorgeous refrain of "I'm lost without your rhythm". In terms of the lyrics, the vocal performance, and even the percussion, this is arguably the album's most conventional track, but what My Heart lacks in terms of innovation it easily makes up for with sheer soul and power. To put it simply, it's a near perfect conclusion to one of the finest records I've heard this year.
6 May, 2009 - 12:52 — David Coleman