Music Reviews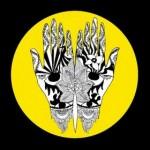 Woods Sun and Shade
(Woodsist)
Buy it from Insound

Upon first listening to Pushing Onlys, the opening track to Woods's latest Sun and Shade, I was stricken with a sense of awe, wonder, and sheer disgust in the bubblegum-like quality of frontman Jeremy Earl's falsetto. And in some ways I still can't digest the campiness of that particular cut, but regardless, having never listened to anything else from the Woods catalogue before this moment, there is something to appreciate in what Woods have been attempting. While it is understandable why none of the albums Woods has released have made the splash that Devendra Banhart or Bon Iver have in the indie folk world, Woods have been consistent in making half-decent attempts at the ramshackle appeal of their lo-fi, analogue sound (last year's At Echo Lake stands apart as their opus thus far). What Sun and Shade offers is a makeshift shot for the depths of its folk influences – hints of Nash and Young loosely bind the album together – while all the while revealing its whimsical cluelessness.
It should be noted that Woods do have the capability to write some great indie folk songs with a strong sense of melody: Any Other Day and Who Do You Think I Am? fall under this category. Earl proves his ability to tone down the falsetto on the emotionally heartfelt Wouldn't Waste, a minimalist guitar ballad that, if anything, makes the rest of the album more difficult to bear (hope for a better-executed album becomes a burden). And beyond these few songs, the senseless drone of Woods's unsubstantial take on psychedelic folk prevails. Nevermind the throwaway "jam" tracks – Out of the Eye and Sol y Sombra – the former sounding like an overextended excerpt from Kraftwerk's Autobahn and the latter like an attempt on Meddle-era Floyd.
As I said earlier, I appreciate what Woods are trying to attempt. They're a Brooklyn band exploring what is possible with the parameters of lo-fi and the roots appeal of 60s jangle pop – most Brooklyn bands are not doing this. Woods should take the cue from Bill Callahan and what he accomplished with Smog: if you are going to delve into the restricting realm of lo-fi, there has to be emotional and appealing substance and quality in the songs themselves. Lowering the production quality does not, as in a double helix, imply that the songwriting quality will improve.
27 July, 2011 - 08:18 — David Hogg