Music Reviews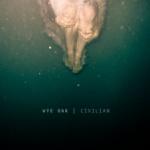 Wye Oak Civilian
(Merge Records)
Buy it from Insound

Wye Oak are a Maryland-based indie folk duo who lavish their sweet, strummy sound with layers and frequent outbursts of straight noise and various dream pop elements. Beyond just an interesting melding of two diametrically opposing genres, it became almost a competition between my ears and the band to see how succinctly they can combine their influences within their third LP, Civilian. More often than not, the twosome succeeded in blurring the lines in varying degrees without making it too big a deal.
The standard formula for a group like this, of course, involves creating really lovely, intimate songs and then piling on top harsh guitars or big, ethereal keys and leaving lots of space for a dreamy, ambient feel. While that formula works stunningly well in several tracks throughout the record, there's moments where they do an amazing job of switching it up. The album opener Two Small Deaths may not be the catchiest song on the album, but it is No. 1 in terms of where the sonic marriage is most efficient. With a light, yet driving rhythm strummed along in a kind of hazy journey upward, the undercurrent of rumbling noise adds a unique touch of industrial magic to a decidedly laid-back and folky song with a bona fide Southern rock origin and structure. Album closer Doubt accomplishes the feat of feeling disjointed, which is a trademark sensation for fusion acts like Wye Oak, by putting gaps of silence in between yet another simplistic melody, further enhancing the loneliness and feeling of abandonment that are strung throughout. Even something as simple as the organ/keys in The Altar, which seem to loop on and on, add a shiny, quasi-organic quality when things get noisy.
But even without the musical slight of hand, the band make great songs that make a true spectacle of the clashing of the quaint and the destructive. Album stand-out Dog Eyes is a beast of a track thanks to a faux psychedelia vibe courtesy of Jenn Wasner's especially amorphous vocal stylings and one of the more inventive guitar parts on the effort. As they did with The Altar, more silence is used; this time, however, they let loose a colossal wave of guitar fury not once, but twice, with the latter taking the first round's bluesy tinge and burning it down in a blaze of harsh, bone-crushing intensity punctuated by crashing cymbals. You may also adore Holy Holy for similar reasons. With some of the more rich, alluring vocals on the record, it's one where the gigantic noises of fuzzy rock are merged with an equally powerful blast of vocal beauty. In an album of truly stirring moments, this one feels the most impactful of them all.
Be it through incremental shifts and changes or grinding genres together to hear what comes out, Wye Oak know their influences in and out and work skillfully to blend them or highlight their differences as the song calls for it. Either way, it's a record not to be missed by fans of either camp.
23 February, 2011 - 19:17 — Chris Coplan