Music Reviews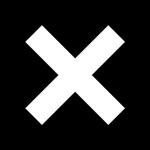 The xx xx
(Rough Trade)

XX: a combination of chromosomes, 20 in Roman numerals, a British WWII operation, a CSI episode? Think instead a young, stylish south-London quartet, alumni of the same high school as Hot Chip and Four Tet. The xx, though, are nothing similar to their fellow graduates—that is to say, sunny IDM and glitchy electro-pop are the last things from this group's collective mind. xx, rather, is night music.

Night music?—It's an overblown term that can and has been applied to almost anything, be it Burial's hollow beats and canned strings, Chromatics' driving-though-an-empty-city-at-2am clicking keyboards and faded vocals, or even cheap club music heavy on bass and light on everything else. But this—this is music for a night out of control; a night spent traveling on a train or Greyhound bus, unable to fall asleep, unable to change the course of where you're going.

xx sounds like it was recorded in a majestic European cathedral in the wee hours of the morning by four jet-lagged ex-pats who couldn't sleep, trying their best not to wake the neighbors in surrounding apartment buildings. The reverb-soaked guitars echo on and on as if they were recorded under the church's dome. The music is incredibly sparse: guitars play one-note lines, fragile drumbeats are electrified by subtle syncopated electronic clicks. They all go together to create an impossibly beautiful mood, and yet one that comes effortlessly.

Singing duo Oliver Sim and Romy Madley Croft draw their inspiration from contemporary R&B, citing performers like Aaliyah, Ginuwine and Mariah Carey as influences. It shows in their vocals, too; there's plenty of R&B-type embellishment. Sometimes, though, the vibrato, scoops, swoops and shakes get to be too much. On some tracks, Oliver sounds like a male Adele, and it works against the midnight mood that the stripped-bare instruments are creating. On the other hand, the simple, unadorned delivery on Infinity lacks the contrast between R&B vocals and incredibly subtle instrumentation of other songs. Crystallized strikes a perfect balance between Infinity's simplicity and Night Time's vocal opulence, giving it a wonderfully laid-back feel.

xx is a fantastically innovative album, and this band is exploring new territory. While a nocturnal mood is typically conjured by dubstep beats and wavering keyboards, here it's with R&B vocals—the quintessence of sunlit extravagance. This nocturnal pop is impossibly unique, yet quiet and low-key at the same time. Maybe, though, its best quality is its transience—like the night, it's beautiful for its duration, and then fades away.
31 August, 2009 - 14:25 — Michael Skinnider