Music Reviews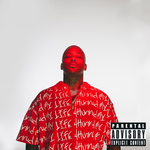 YG My Life 4Hunnid
(Def Jam Recordings)

In an age of bloated hip-hop projects, there's something immediately refreshing about YG's fourth album, the 32-minute My Life 4Hunnid. While not much has changed here—YG is still making casual songs about his haters, police injustice, and his lifestyle—the L.A. rapper's topical dexterity and love of wry, low-key production is on full display. Because of its brevity and quality, he's created a surprisingly steady and engaging record, one that can talk about nearly any topic but feel cohesive due to the modest sound and his set of good flows.
The duality of YG is pretty much on full display here, and it makes 4Hunnid a fun ride to be along for. He's one of the few rappers that could pull this off, and despite some overreliance on thin production, he makes it work. Following the G-funk loveletter of Still Brazy, the meatheadedness of Stay Dangerous, and the deadly introspection of 4Real 4Real, it makes sense for YG to cut the fat and make his tightest release ever. Honestly, the only issue with 4Hunnid is it's almost too cohesive. Every song here uses slender, skittering production with a breezy melody to offset the percussion. It starts to feel a little tired.
Still, the project flows like a mixtape nicely, as YG brings in guest parts from up-and-comers like Calboy and Tay2x and verses from established rappers like Lil Wayne and Ty Dolla $ign. Even with the features, he succeeds the most here when he's working on his own. The flow on Out on Bail is infectious, especially when the light touches of jazzy guitar drop in over the warped keys, but the average tune about his haters is also kind of fun. The opener Jealous is a solid example—under a bouncy and dynamic trap beat, YG drops lines like "I got ho, ho, hoes...Santa Claus" and still makes it land. What a genuinely wonderful thing to hear.
19 October, 2020 - 04:48 — Ethan Gordon