Music Reviews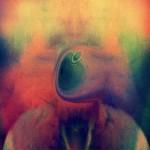 Young Magic Melt
(Carpark)
Buy it from Insound

Young Magic are a complex alliance. Assembled by three ex-pats from Australia and Indonesia, they are, as they put it themselves, "a collective based in New York and from the world." Alongside their day job they dabble in visuals while Melt, their debut full-length, was put together by "collecting and recording sounds" in four separate continents.
Attempting to pull these elements together is a tough task, particularly for a band of Young Magic's relative inexperience, however Melt kicks off in cohesive - and striking - fashion. The dark, distorted triptych of Sparkly, Slip Time and You with Air throb with marquee-sized bass synths and shifting tribal polyrhythms that threaten to tear the operation apart at its very seams. These reverb-smothered openers combine the sheer aggression of Liars with the nocturnal semi-consciousness of The XX. They're catchy, too.
Next up, however, is Yalam. A relatively innocuous instrumental mélange, it is significant in that it divides the consistency of the album's first third from the glistening, distorted pop of Jam Karet and Night in the Ocean. Calling to mind Toro y Moi's debut, Causers of This, these tracks are found right at the intersection of chillwave and shoegaze. Young Magic's pop sensibility is laid bare and the quality of the songwriting means that these forays in to different genres are worthwhile. They also make the album feel disjointed, however. Like staggering, bleary-eyed to pull the curtains back on a hot summer morning, the sudden shift is disorientating. As individual tracks these are rewarding but it doesn't quite flow right as part of a larger work.
A lesser sibling to Peaking Lights' recent work, the all-out dub of Watch For Our Lights signals a complete and utter breakdown in the album's flow and the collection moves from ambitious fragmentation into frustrating lethargy. Anything approaching structure disappear in favour of sprawling, basement atmospheres that never really develop. It's easy to imagine the second half of the album being labeled as experimental, however these are safe, turgid filler tracks. Indeed, the group choose to use up the contents of their two most recent double A-sides in the first six songs, meaning that the album feels like it falls off a cliff.
So while standards are generally high on the record's first half, it feels like three EPs have been welded together to form Melt. On the one hand, this means that their music is infused with youthful eclecticism and much of the album has a wide-eyed energy that longer-established bands will covet. It's the sound of a band diving in to the album recording process with both feet and the vitality is impressive at times. That said, there is also a naivety and an ostensible lack of ideas on side two and so whether Melt has come too early or if it simply represents an innate inability to focus remains to be seen.
22 February, 2012 - 16:36 — David Zammitt