Music Reviews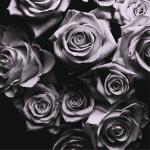 Zomby With Love
(4AD)

Zomby has evidently been a very busy man since 2011's Dedication - With Love's whopping 33 tracks spread over two discs joining a relatively rare number of double albums in the electronica genre, which is usually more favorable towards the EP as a format. Despite the length, this is signature Zomby to the core, his unmistakable gated synths and arpeggiated lines prominent throughout. Whereas Dedication was mournful and languid, mirroring the passing of Zomby's father who from interviews was obviously a big influence on his life, With Love is an amalgamation of the various forms he's approached previously - such as the hyperactive jungle rhythms present on his album debut, Where Were U in '92?, and the more wonky electronica from his early years on Hyperdub, which can be clearly heard on as Darkness Falls. Along with this comes the adoption of trap elements: blown out 808's unafraid to shake speaker bins and tightly knit machine gun hi-hats. Disc 1 consists of more fast paced jungle themed work and throwbacks to early productions, whilst disc 2 is based around more hip-hop orientated pieces, although this is a very loose definition for what Zomby undertakes with a high degree of variety and interchangeability between the two. Overdose is its highlight, where Zomby happily embraces the carnal power of jungle is capable of to great effect, and whilst simple in its approach, the rollicking tribal menace it possesses is addictive.
Unfortunately, the boom of the 808 kick becomes an unwelcome guttural presence at times on disc 2, such is its overuse. Depending on what type of setup you're listening on, the elongated low end frequency somewhat obscures the musical landscape overlying it, which when as delicate and fragile as Zomby's can prove especially frustrating. Once you focus past this shortcoming many pieces present an interesting update on the trap genre, a genre widely attempted but rarely mastered, bringing more depth and emotion to a form that at times can sound comical; Zomby happy to fashion contorting layers that fold in on themselves and then shatter into pieces. With Kanye West's adoption of young talent such as Hudson Mohawke and Evian Christ on his most recent Yeezus album, it seems feasible that one day perhaps Zomby will have a production credit himself: although from observing his mainly defamatory twitter feed, which showcases a clearly volatile personality, perhaps it would not be wise to attempt to combine this with Kanye's overblown god complex. Soliloquy packs the most punch on the second disk, a shimmering fractured beauty that stands out above its brethren.
Zomby remains an enigmatic figure in the industry, and one of the few mysterious figures in the British scene yet to be unmasked, with Holy Other recently joining Burial and now openly displaying his shroudless identity at live shows. Despite being faceless, Zomby's music is definitely not that. At times it can seem like he's painting by numbers onto a template he's already long established, recognisable from his early work but slightly updated and still in his comfort zone. He may be happy to use stock reference points such as the rave siren so overused in todays music, but when the rest of his work that surrounds it is so engrossing this is forgivable. Between the two, disc 1 is more memorable than its counterpart, but together they still form a fascinating insight into one of the foremost production talents operating on our shores today.

1 July, 2013 - 04:56 — Richard Petty