Believe The Hype: No Ripcord Recommendations
Welcome to our Believe The Hype portal. Consider this a condensed guide to the very best new music reviewed on No Ripcord. Some of these picks provide a particularly challenging listening experience, while others will appeal to the vast majority on first listen; nevertheless, we consider them all to be essential examples of great music.
...
While we update this page, here's a condensed list of all releases we've endorsed with the Believe the Hype tag in 2017.
Big Thief - Capacity
Grandaddy - Last Place
Hey Colossus - The Guillotine
Jay Som - Everybody Works
Lorde - Melodrama
Los Campesinos! - Sick Scenes
Mount Eerie - A Crow Looked at Me
Nadine Shah - Holiday Destination
The National - Sleep Well Beast
Protomartyr - Relatives in Descent
Pumarosa - The Witch
Rolling Blackouts Coastal Fever - The French Press
Sampha - Process
(Sandy) Alex G - Rocket
SZA - CTRL
The Clientele - Music for the Age of Miracles
The xx - I See You
Wolf Alice - Visions of a Life
. . .
11 NOVEMBER
JAMIE WOON
Making Time
(PMR Records)
"When the end result is such a polished, refined exhibition of soulful work, there's no need for any tweaks to a blueprint. Jamie Woon has dropped a second LP every bit as captivating as his first, and it's hard to find any faults with this piece of work. Sumptuously slick, and with the humidity of a tropical locale. Make sure you make time for Making Time." 8/10
Click here to read Carl Purvis's review...
...
3 NOVEMBER
JOANNA NEWSOM
Divers
(Drag City)
"Listening to Divers, once, then again, then again, it becomes increasingly impressive that Newsom, four albums but 7 CDs into her career (Have One On Me is a triple album that exceeds this one in length but maybe not in scope), is continuing to find new ways of making music, both on the micro, song-by-song, and the macro, album level. Like all Newsom's albums, it is full of beautiful music and lyrics that initially appear enigmatic but are in fact simply dense, but it's the first one to embed within itself, on various levels, the necessity to continue mining its depths." 9/10
Click here to read Forrest Cardamenis's review...
...
21 SEPTEMBER
OUGHT
Sun Coming Down
(Constallation)
"Sun Coming Down constantly engages and enthralls with an odd sense of humor, cementing Ought as one of the few contemporary post-punk acts that seamlessly merge frantic irreverence with feral intelligence. Judging by the album's overall coal-bearing constitution, it first sets the impression that it has tempered the more overtly complex structures of their debut effort, though Darcy and his bandmates are really seeking for purpose by placing its fuming noise right in the foreground." 8/10
Click here to read Juan Edgardo Rodriguez's review...
...
22 AUGUST
DESTROYER
Poison Season
(Merge)
"Most of Poison Season remains vague, open to wild interpretation, and yet there's a connective thread in how it incorporates the concept of ambivalence in a cutthroat environment. These are characters that want something bigger than themselves, who've only discovered a mere portion of their true essence. Bejar achieves empathy by giving us just the right amount of words to let us create our very own fiction, and the sheer musicality of Bejar's recherché musings are his way of infusing an intense white light over his creations." 8/10
Click here to read Juan Edgardo Rodríguez's review...
...
27 JULY
TAME IMPALA
Currents
(Fiction)
"Currents is the epitome of Parker's ability to render a serenely beautiful image over a much darker proposition, and a celebration of his incredible prowess as a drummer and a bassist. His synth work on this record is nothing short of remarkable, and his ability as a producer is further enhanced to a level at which he has no contemporaries. Parker is a once-in-a-generation talent, and this album is conclusive evidence of it." 9/10
Click here to read Carl Purvis's review...
...
2 JULY
VINCE STAPLES
Summertime '06
(Def Jam)
"Staples can come across as contentious because he doesn't sugarcoat the realities of the black experience, and doesn't have any intention to civilize those that surround him, either. But listen closely and you hear a true moralist whose also intent on calling out those who wrong with an ethical framework. Part of what makes Summertime '06 effective is how it moves in quick succession with hardly a dull moment, narrating things as they are without artifice or fear of cleansing his less attractive parts." 9/10
Click here to read Juan Edgardo Rodriguez's review...
...
15 JUNE
BULLY
Feels Like
(Star Time International)
"With Bognanno's unswervingly honest delivery serving as the centerpiece of her band's sprightly debut, the baited melodies are allowed to sound thoroughly organic, and remain conspicuously uplifting whatever the subject of her candour. There is no arrogance, nor superfluous frills with Bully - just a jauntily agile display of confidence that goes hand-in-hand with such a veraciously honest blueprint." 9/10
Click here to read Carl Purvis's review...
...
15 JUNE
FLORENCE AND THE MACHINE
How Big, How Big, How Beautiful
(Island Records)
"How Big, How Blue, How Beautiful is Welch's reflection on the chaos she found herself in. It's not exactly a purging, but a remembrance to that time in her life. For an artist, there's a certain attraction to letting go, just to see how far off the beaten path you can walk and still find your way back." 9/10
Click here to read Joe Marvilli's review...
..
9 JUNE
UNKNOWN MORTAL ORCHESTRA
Multi-Love
(Jagjaguwar)
"With Multi-Love, UMO's third album, Nielson has further divorced himself from the band's humble origins. The familiar hiss of analog tape and clipped vocals make their expected appearances, but Nielson'sproduction prowess has shifted the songs into either dizzying complexity or relative clarity." 8/10
Click here to read Joseph Moore's review...
...
4 JUNE
JAMIE XX
In Colour
(Young Turks)
"The most distinctive contribution Jamie xx made as the producer of The xx was probably the band's renowned minimalism, and while In Colour could be described as minimalist, it's more in construction than in sound. The album sounds bright and full-bodied, with its minimalism coming in the sense that every element feels essential to its song, without any of the ostentatious beat drops or obvious chord changes that dominate dance music today." 9/10
Click here to read Brad Hanford's review...
...
5 MAY
BEAUTY PILL
Beauty Pill Describes Things As They Are
(Butterscotch Records)
Beauty Pill Describes Things As They Are thrives because it's more than just documentation of the biographical Near Miss Stories that Clark could very well have, and understandably so, relied upon for the bulk of this record. Instead, he treats himself as a mere touchstone and allows the creative direction of his music to illustrate the impact this illness has had on his life and outlook. 9/10
Click here to read Sean Caldwell'ls review...
. . .
21 APRIL
STEVEN WILSON
Hand.Cannot.Erase
(KScope)
"Hand. Cannot. Erase. sets him back on track though, basically meaning that he follows no track at all. Instead, he has crafted a gorgeous, inventive concept album inspired by Joyce Vincent, a young British woman who died in her bedsit and wasn't discovered for more than two years. Wilson explores how someone with a family and friends could go missing for so long without anyone noticing, putting a lense on the near-overwhelming shuffle of everyday life." 9/10
Click here to read Joe Marvilli's full review...
. . .
5 APRIL
KENDRICK LAMAR
To Pimp a Butterfly
(Interscope)
"How far can To Pimp A Butterfly's self-consciousness go in aestheticizing its flaws? Can we excuse the Michael Jackson remark on account of another of the song's lyrics, "as I lead this army, make room for mistakes and depression"? What to do with the bizarre metaphor of These Walls, equating sex with prison, which arguably adds little to the narrative? How Much A Dollar Cost?, in which a homeless person for whom Kendrick neglects to spare change reveals himself to be God, might be too blunt in its message. That To Pimp A Butterfly forces difficult questions both sociopolitical and aesthetic is testament to its brilliance. It is an album that can be, even deserves to be annotated song-by-song, line-by-line." 10/10
Click here to read Forrest Cardamenis's full review...
. . .
30 MARCH
SUFJAN STEVENS
Carrie & Lowell
(Asthmatic Kitty)
"Carrie & Lowell is as much about loss as it is about the passing of generations, and in Steven's specific case, about the trials of maintaining a nuclear family in whatever way demands maturity. The attitude he expresses throughout is driven from an almost innocent angst, a chronological reflection of his suffering in different periods of his life that ultimately leads to a self-destructive, though necessary, downward spiral. This way of channeling feelings through song is what helps him gain perspective, that one can still find joy even during the ugliest of circumstances. There's no closure as it reaches its end, only the acceptance that an ardent longing still burns his mind." 9/10
Click here to read Juan Edgardo Rodríguez's full review...
. . .

11 FEBRUARY
BOB DYLAN
Shadows in the Night
(Columbia)
"If Tempest was an epic tapestry of weariness, passion, and moonlit sadness, Shadows In The Nightalmost sounds like a carefully calculated follow-up. ''I've got daydreams galore/ cigarette ashes'', Dylan tunefully murmurs on Why Try To Change Me Now?. Dylan sings of a sense of futility as though he still feels the pull of deferred desires, even now at 73. One thing is certain however—his music remains and meaningful and as vital as ever." 9/10
Click here to read Luiza Lodder's full review...
. . .
10 FEBRUARY
FATHER JOHN MISTY
I Love You, Honeybear
(Sub Pop)
Tillman becomes one of the great diarists of our generation in Honeybear, possessing a keen, merciless intelligence within a sophisticated melodic sensibility. We witness a man who's beginning to understand his place, riddled with the kind of worries that only become more complex when you least expect them to hit. Despite the grand, splendid arrangements, which dazzle with a theatrical sweep, the stark cynicism and almost overwhelming humanism of Tillman is beckoned in such an unorthodox manner that you simply don't know what to make of it at first. He's a rare breed in the singer-songwriter realm, and even more so in the current wave of ham-handed, seventies-inspired pop-rockers that's very much in vogue. 9/10
Click here to read Juan Edgardo Rodríguez's full review...
. . .
6 FEBRUARY
MOUNT EERIE
Sauna
(P.V.Elverum & Sun)
"Sauna demonstrates a perception of the world rarely seen in most artists; that maybe we as humans don't just exist in the natural world but the natural world exists in our perceptions and emotions and ambitions – that the relationship between the two is symbiotic. It suggests that maybe all landscapes and portraits do in fact come from the same place, and all it takes is a unique perception of the world to unlock it. It's definitely plausible…how else would an album like Sauna come to exist?" 8/10
Click here to read Peter Quinton's full review...
. . .
20 JANUARY
VIET CONG
Viet Cong
(Jagjaguwar)

"There's always a fear of starting over when that shadow of the past still looms. Rather then ignoring the demise of Women, Viet Cong refine their atonal, unimpeded ethos and convert it into something challenging yet approachable. Rarely do records with such an off-kilter composition sound so vital and exciting, especially considering the emotional rupture that sets them into motion. Sure, new beginnings call for new mindsets. But instead of disrupting their normal patterns altogether, Viet Cong took the time in the past few years to figure out what works and what doesn't for them. There's a brittle vulnerability present in Viet Cong that triggers an innate sense of curiosity and optimism despite the downtrodden tone it adopts. It all makes for a fitting story about finding meaning from what has been lost even if the actual narrative is much simpler: reinvention by way of reverence." 8/10
Click here to read Juan Edgardo Rodriguez's full review...
. . .
23 JANUARY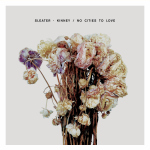 SLEATER-KINNEY
No Cities to Love
(Sub Pop)

"Clocking in at a mere 32 minutes, the album is conceptually and sonically tight. Surely no true rock song can exceed the three minute mark, not counting the fade-out. It's the perfect blend of fast and slow, up and down. It's rare that I break down almost every track on an album, but it's a testament to its pithy, powerful statement." 9/10
Click here to read Gabbie Nirenburg's full review...
. . .
More releases will be added to Believe the Hype as the year progresses. Keep checking back for regular updates. For track recommendations, please visit our new Singles Blog page.