Music Features
Quick Takes (November 2019)
By Juan Edgardo Rodriguez
Welcome to our latest Quick Takes feature!
As usual, our November edition of this feature usually tends to be a bit on the shorter side. It's not necessarily by design, given that the last two months of the year tends to wind down with notable music releases. This month, however, has been one of the busiest in the last few years. Many end-of-year contenders came out in the tail-end of November and December, many of which, unfortunately, I won't be able to cover. Some of these include albums by Beck and Harry Styles (I'll be doing a full review on the new Duster, for those interested).
I did, however, enjoy William Patrick Corgan's latest solo endeavor—though I think a leaner production would've been more apt. I also wrote some words on the new Tindersticks, a rather underappreciated band that never fails to disappoint.
Quick Takes will take a short break until early February. We'll be back with our picks for January 2020, but until then, keep your eyes peeled for more great features and, of course, full-length reviews. And it does bear repeating: you can always reach us on Facebook, and on our official twitter page.
...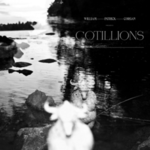 William Patrick Corgan
Cotillions
Faust'sHaus Music (BMI) / Martha's Music, LLC
In 2017, The Smashing Pumpkins frontman William Patrick Corgan went on a soul-searching cross-country trip without a destination in mind. It was an opportunity for him to connect with the heartland of America, using those experiences to share his findings. Much like his intimate solo performances as of late, Cotillions, his third solo album, allows Corgan to discover his genuine self through bare acoustic ruminations that teeter between traditional folk and bluegrass to homespun Americana. Initially, his nasal inflection sounds at odds with the album's rustic backbone. But true to his nature, he makes something beautiful out of elements that seem contradictory at first glance. It flows with sharply-defined uniformity, yet Corgan never keeps things minimal—from string-laden acoustic ballads (Colisseum) and joyful fiddle refrains (Jubilee) to haunting piano balladry (Like Lambs), he maintains an attitude of gratitude with great versatility. Cotillions does have its fair share of bloat, though—at 17 tracks and clocking in over an hour, its instrumental parallels can often feel redundant once it concludes. Nevertheless, his recent "unplugged" projects suggest he's found fulfillment carving his own path rather than overthinking how to capture the spirit of our times. [7/10]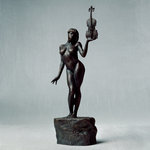 Sudan Archives
Athena
(Stones Throw)
Athena, Brittany Denise Park's debut LP as Sudan Archives, is a considered work of inner change and consciousness. The LA-based singer-songwriter puts her focus on a series of life events with a firm sense of control, and centers them around her supple violin skills—a revelation compared to the lyrical ambiguity of her previous EPs, Sink and Sudan Archives. Park has never taken the easy way out, always concealing her feelings with a soulful, cosmic tinge. In Athena, however, she heads into more accessible waters —on tracks like Down on Me and Confessions, Davis softens her pop-meets-classical mishmash with a mellifluous inflection that gives clarity to her self-empowering message. And like a memoir of sorts, she goes through stories that range from her birth to the present day. Ultimately, it's Davis' way of celebrating her autonomy, utilizing a bevy of electronic producers to further cultivate her inquisitive nature. [7/10]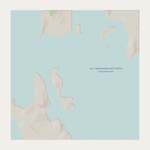 Tindersticks
No Treasure No Hope
(Lucky Dog/City Slang)
I'd be remiss if I didn't ascribe the fine-wine metaphor to Tindersticks. The Nottingham, UK rockers have spent close to three decades of their career delivering measured, melancholic songs imbued with a romantic warmth. And No Treasure No Hope, their 12th studio album, continues that streak—the dim-lit jazzy groove of The Amputees is yearning and direct, while the dark, strings-driven See My Girls reveals itself as a globetrotting mystery. Led by Stuart Staples' affecting vocals, Pinky in the Daylight sticks to a more traditional mold, as the sextet takes charge with their beautiful pop symphony. At this rate, it's just what you'd expect from Tindersticks—a group of veteran musicians who are committed to their craft, carrying themselves with stylish grace one crushing ballad at a time. [8/10]
4 December, 2019 - 00:41 — Juan Edgardo Rodriguez