Music Reviews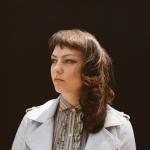 Angel Olsen My Woman
(Jagjaguwar)

The story of
My Woman
is exactly as it says on the tin. Angel Olsen's third album has been self-described as "the complicated mess of being a woman." To tackle this immense topic, Olsen's expanded her sound, fusing a late
60s
/early
70s
rock vibe to the alternative folk of
Burn Your Fire for No Witness
.
Opener Intern instantly stands out, its slow-pulsing synth right out of Twin Peaks. Olsen's voice matches the low-key vibe, resigned to going through the motions in work and in love. "Falling in love and I swear it's the last time," she sings breathlessly, the lyric's determination undercut by her passivity.
Of course, thinking about falling in love is a detached viewpoint. Once you are in the relationship, your perspective shifts. So does Olsen, tackling the ever-changing nature of such a commitment. Never Be Mine is pining, with the light fuzz of an electric guitar and tumbling drum rolls. Shut Up Kiss Me reinforces its rocking, commanding chorus with rapid guitar strums. "We could end all this pain right here/We could rewind all of those tears," Olsen sings, backing up her words with a sharp and sly guitar solo.
As people have different life experiences, their priorities may change and relationships may drift. Olsen captures this in
Heart Shaped Face
, questioning if her love saw her for her, "Or was it your mother?/Or was it your shelter?/Or was it another/With a heart shaped face." Such a change is rarely smooth and Olsen's anger comes across in
Not

Gonna

Kill You
. The rage builds over a dry guitar hook with each verse until it bursts from her with a burning solo and a shout.
Give It Up
tries to get a similarly wounded feeling across, but the music fails to deliver.
The two longest pieces on My Woman are by far the most introspective and magnificent. Sister is a dusty number that unfurls into an epic of self-discovery, through the device of talking to an imaginary sibling. "Live it through your eyes/Piece us together/Know that this wild road/Will go on forever." It ends with a killer repeated line, "All my life I thought I'd change," interspersed with a pure 70s guitar hero solo and backing church choir vocals. Woman brings back the soundtrack style synths, like a blanket of clouds over vibrating guitar chords and a nimble bass. "Tell me that love isn't true/I dare you to understand/What makes me a woman," Olsen sings, belting out the last word in a cathartic release.
The piano ballad of Pops ends the record as it started, with lo-fi vocals that accept Olsen's relationship is over. It returns her to the resignation of Intern, now tinged with heartbreak. It's a beautiful, somber end to an emotional whirlwind of an album.
What makes My Woman great isn't the new synths or the rockier tone. It's Olsen herself, filling these songs with the love, desire, anguish and acceptance that comes from her perspective as a woman. While it's easier to sing about being in love or falling out of love, Olsen is wise enough to see the long game. She knows that change is a part of life, whether it's in the work you do, the people you love or the person you become.
12 September, 2016 - 04:46 — Joe Marvilli