Music Reviews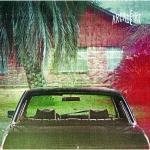 Arcade Fire The Suburbs
(Merge Records)

This is not the album that's going to break Arcade Fire worldwide, and thank God for that. You know that it's a real risk too. Once your songs start showing up at the Olympics, in movies and on cable news shows trying to sound hip, well, we've all been here before. Remember Coldplay? Remember when they were kind of cool? I'm here to tell you we can all stop worrying about that, because the first thing that strikes any fan of the band listening to this album is that the edges are sharper, the melodies are more elusive, and the tone is one of loss and despair, which isn't anything new, but in the past it felt like the band would just steamroll over the pain; now they sound more circumspect. There's a good reason for this, since the whole record concerns yearning for a time and place that no longer exist. Oh, didn't I tell you? – this is a concept album. Yes, these darlings of the music press have gambled it all on the bête noir of rock criticism. First impressions aside, did you really think they wouldn't pull it off?
Wisely, they have kept the idea simple. The Suburbs is about a search for home, for a place in the world when the home you knew is gone. When they spit out the song Wake Up in 2004 I felt like it was aimed square at the protesters outside the Republican National Convention and I was invigorated. That triumphalism is gone, to be replaced by yearning and doubt. There are so many emotional centers to this record, it's impossible to pick just one. Is it Wasted Hours, with it's nostalgia for the aimlessness and freedom of youth? Or Modern Man, where Win is reduced to taking a number and waiting in line? How about City with No Children? Now we are getting warmer. Longing for the innocence of childhood has been a familiar theme for this band, but here it is what dominates. In this song, the contrast between what we've lost (childhood) and what we've gained (greed) is laid bare. There is also a longing for nature or just a goddamn park for chrissakes, someplace kids, people, can escape the sprawl that overwhelms them, the "mountains beyond mountains" of shopping malls. They call out for darkness, for freedom from the light that always watches, but it's nowhere to be found. Some may hear in this a nostalgia for the lazy summer days of youth, but I hear nostalgia for the night, for the time when no one could see what you were doing, so you could roam free from constraint or judgment. That's why there are two songs on the album called Half Light, one looking back and one looking forward. Half Light I is about what is gone and Half Light II (No Celebration) is about what is going. Win, astute as ever, nails the current predicament with the lines "People say they've already lost/But they're afraid to pay the cost/For what we've lost". This is not a rallying cry, but a lament, and it perfectly summarizes the band's shifting perspective.
I liked this album when I first heard it, but I've grown to love it. That's because the band is still trying to say something, and taking care to let you hear it. They've spent most of the decade shouting to be heard, but now they are content to let the music and the message flower and take root. You might think they are just tired, but their nervous energy survives intact. I've hopefully made it clear that this is not a rant, it's not even a plea. Perhaps it's a eulogy, and the speakers, happy to be alive, are just glad it's not them in the box.
4 August, 2010 - 15:55 — Alan Shulman