Music Reviews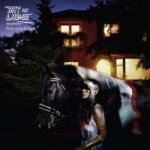 Bat for Lashes Fur and Gold
(Echo)

There is a danger, I guess, when writing songs about wizards and talismans, that you could end up sounding like a slightly too fervent fan of fantasy board games. Not that there is anything wrong with the Dungeons and Dragons set - one of my best friends does live action role play - but you do open yourself up to a certain amount of ribaldry. On Fur and Gold, Bat For Lashes (aka Natasha Khan) sticks two fingers up at anyone who ever poked fun at someone with Games Workshop carrier bag.
Khan's more esoteric moments on Fur and Gold, an album strewn with sword-and-sorcery imagery pitched somewhere between Narnia and Dracula, deftly sidestep geekiness and conjure dark, disturbing, and fantastic songscapes. In this and other senses, comparisons to Bjork, Tori Amos, and the high priestess of weird, Kate Bush, are wholly deserved.
Most of the tracks are based around repetitive keyboard motifs, such as the twitchy harpsichord-led opener Horse And I, but Khan layers the arrangements with driving bass and drums, and a potpourri of autoharp, handclaps, strings, and vocal trickery. Switching from whisper, to keening, to girl-group, to soaring, Khan's voice is a notable instrument, and with the help of some multitracking and Lift to Experience's John Pearson, the vocals on Trophy end up like some primeval bonfire chant.
For people put off by the feather headdress and glittery mask of gold face paint, it's not all fantasy-novel paganism. Bat For Lashes can turn out perfectly adequate every-day tales of relationships gone stale, friendships, and envy. One of the highlights, Bats Mouth is an orchestral, poetically oblique, marriage of Khan's gifts for both the bizarre and the quotidian in a paean to sex of which Kate Bush would be proud.
The absolute standout track of the album is Sad Eyes. Anyone in a remotely emotionally fragile state will dissolve on hearing this song, which is so powerfully melancholic just thinking about it as I write this review is endangering my life as tears pour onto the keyboard.
Fur and Gold is a triumphant debut, bold, creative, and unashamedly weird. Although the territory may be familiar and has been trodden by notable giants in the past, Bat for Lashes flits across the moonlit landscape in a distinctly modern fashion. Fur and Gold will be a welcome addition to the record collection of any fan of the more quirky singer-songwriters of both now and then.
30 September, 2006 - 23:00 — Peter Hayward