Music Reviews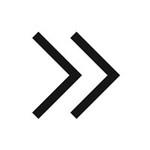 Beak> >>
(Invada)
Buy it from Insound

It truly pains me to think of some snobby, pretentious, self-proclaimed "music aficionado" out there reading this review of the new album by Beak> (Geoff Barrow of Portishead's experimental rock band/side project), only to merely scoff and claim it's "Babies First Krautrock." Let's be honest, there is no real easy way for almost anyone, including those under the age of four, to be introduced to krautrock, a genre which is typically seen as being reserved for those with the most "refined" and "intellectual" musical tastes (this is what some listeners may want you to believe, at least). Even many of the artists who are considered most essential to the genre (Can, Faust, Neu!) can often come off as so demanding and overly-experimental that many listeners might not even bother. This is a dear shame, as this reputation often distracts us from the visceral, passionate, and undeniably human qualities of the music at hand.
Which is exactly why I found Beak>'s sophomore album, possessing the seemingly unpronounceable title >>, to be so utterly refreshing. Though the album doesn't try reinvent or bring many drastic changes to the genre (which isn't really necessary in the first place), >> manages to keep the core qualities of the genre intact while also bringing an accessibility to the genre that has rarely been attempted. This is, of course, not to say that this is a pop record by any means necessary. The music found here is dark, bleak, pervasive, and at times, a bit unsettling, with sparse instrumentation and forlorn, off-key synths coming together to create atmospheric music that still demands the listener's full attention. However, the albums inclusion of distinct, memorable riffs and more reserved, less-is-more take on song structure offers a more palatable version of krautrock that even those that find themselves new to the genre can find a lot to enjoy.
As many of us know, Geoff Barrow is not the kind of man known to take the easy route when it comes to his music, and would much rather bring discomfort to his listeners by taking a chance than making them feel safe. Much like the last Portishead album, the brilliant yet stomach-churning Third, >> creates a haunting and chilling environment fraught with paranoia and uncertainty, yet manages to do so with very few elements at hand. The album is dominated by a few certain sounds which make up the bulk of the album: linear drum beats and propulsive bass lines which remain consistent but never reassuring, groaning, unsettling vocals which bubble up above the surface almost subconsciously, guitars which come and go in many different forms, and queasy synthesizers that can easily induce seasickness. These synth lines, which often fall in and out of tune perpetually, dominate many of the tracks they are utilized in and add an organic sort of paranoia to the already cringe worthy atmosphere. The Gaol, the albums opener, almost feels like a lost Geogaddi-era Boards of Canada track until the throbbing bass and drums kick in to put everything in check. The track proves that, with all of the elements combined, >> creates a naturally foreboding atmosphere right from the albums start.
Despite these factors, however, it is clear that Barrow is not aiming to alienate his audience, as there are many qualities to the music that make for a more accessible experience than one would imagine. The albums average track length is somewhere between 4-6 minutes (quite short for a genre which usually welcomes 10-20 minute epics on average), and the songs alternate well between long and short tracks, making the listening experience much more easily digestible. Also, there are many moments throughout the album where memorable guitar and synth lines bubble up and stand out through the haunting murk, with tracks like Wulfsten II, Eggdog, and Deserter containing lines that could almost be considered "catchy" or "conventional," (the fuzzed out guitar in Deserter could almost pass for a solid grunge riff). Though "catchy" would be a bit too far fetched in describing just about anything on this album, these fleeting bits of real melody floating throughout the album reveal a more song-oriented focus than ultimately expected.
This does not mean that you should let your guard down at any point throughout the album, even when it may feel safe to do so. Though >> is low on any truly startling surprises, the album masters the art of the buildup in its own unique way, slowly introducing different nuances and elements into tracks to transform seemingly tame moments into terrifying ones. In fact, with the exception of Yatton, the albums most straightforward track, many of the tracks seem to end up in a darker place than they begin. The grinding guitar noise introduced into Spinning Top disrupts the smoky atmosphere it starts in, and the synth line in the second half of Liar seems deceptively catchy at first, until you realize it is slowly slipping into insanity as it gets more and more discordant. Most deceptive is album closer Kidney, where chiming guitars suggest a more serene conclusion until the acid washes over and dissolves the sound to a mangled screech. By the time you reach the harrowing guitar filth which ignites the tracks closing minutes, you come to the realization that you really are in Barrow's world, and he's been luring you through all along, calling all of the shots and toying with your perception. It's this mastery of one's musical landscape, both sonically and psychologically, that makes Beak>'s take on krautrock so poignantly effective, with >> possessing the ability to lure in both fans and newcomers to the genre into its paranoia-fraught world of distress.
30 July, 2012 - 08:14 — Peter Quinton