Music Reviews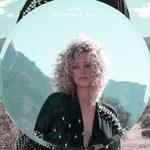 Cam The Otherside
(RCA/Triple Tigers)

Since the beginning of the 2010s, country-pop has been in dire straits. No one knew bro country would take over radios across the nation, and yet here we are, stuck with Florida Georgia Line and Sam Hunt. It does appear things are getting better, if gradually. The prominence of Kasey Musgraves is promising, as is the rise of Chris Stapleton. When Cameron Ochs released her debut album in 2015 under the name Cam, it seemed like she'd likely be joining an optimistic future in country music. Five years later, she returns with her sophomore album The Otherside, making good on the promise that she's the ideal future of country radio.
For most of this album, Ochs flexes her genre-blurring muscles, jumping from bubblegum country-pop to thunderous anthems to quiet piano ballads. On early highlight Forgetting You, she takes a solid Lori McKenna-penned tune and gives it a dynamic vocal performance and touching harmonies. Redwood Tree and Like a Movie both have an incredibly cinematic quality, especially when the former song's charing acoustic guitar kicks in, while the latter gets by on Jeff Bhasker's string arrangements. With Classic, Jack Antonoff's production gives an otherwise sickeningly sweet song an endearing quality. At the worst, Classic feels a little like the Sugarland hit Stuck Like Glue, but occasionally, it can feel triumphant.
The pop influence comes in on some of the record's strongest cuts. The sensual Till There's Nothing Left gets a lot of power from the tense electric guitars and lap steel touches, but the final chorus succeeds because of Cam's powerhouse vocals. "I want to lay down in the dark and take a match right to your heart" is a hearty slab of melodrama, but she sells it beautifully. The album's title cut has an EDM feel to it, recalling the overprocessed guitar leads from recent dance hits, but once the galloping acoustic guitar carves through the chorus, it becomes aptly catchy. Oddly enough, this song was co-produced by Avicii, giving it some real sizzle when it could have easily fallen flat.
Ultimately, the album's strongest moment comes towards the end. A few years ago, Cam dropped Diane, a response to Dolly Parton's Jolene that takes the perspective of the other woman who's apologizing to the wife about having an affair with her husband. As the lead single to The Otherside, it's a tightly-wound masterpiece. From the exploding harmonies that open the song to the apologetic nature of Cam's vocals, there's something magical going on here melodically. "All those nights that he's given to me, I wish I could give them back to you," she sings over thumping drums and a burning electric guitar part. It cements Cam as one of the most appealing singer-songwriters we have working. If only country-pop sounded more like her.
17 November, 2020 - 05:10 — Ethan Gordon