Music Reviews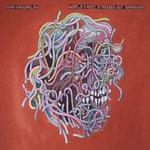 Chad VanGaalen World's Most Stressed Out Gardener
(Sub Pop)

Calgary-based singer-songwriter Chad VanGaalen isn't immune to the stresses of our moment. At times on World's Most Stressed Out Gardener, he wears this exhaustion plainly, but only sometimes. Other times, he's playing to, and about, the cosmic through synthscapes and extraterrestrial effects. The result is a palpable push and pull that makes his latest album feel particularly of the moment, when a year-long pandemic's end is in sight yet there's still plenty to lose sleep over.
Listeners will catch onto this dichotomy just two songs in. The opener Spider Milk starts with his haunting falsetto over a skeletal framework of guitar strums and off-kilter percussion ("And I don't know how we go on and on.") Yet halfway through, the song throws itself into a fit of distortion grounded in undeniable, and danceable, rhythms that end with a tipsy swagger. Next comes Flute Peace, a literal 45-second flute solo—quietly aided by soft, echoing percussion—that seems to signify VanGaalen's desire to have a break from it all, and that only a few seconds will have to do.
Appropriately, this break is short-lived: on "Starlight," he begins with an ominous Microphones-esque soundscape that quickly settles into a rolling rhythm that nonetheless evokes something unknown and sinister. "Who knows how the oracle came to be light/What good does it possibly do us to know it?" he asks. At times, the transitions between tracks are so short that they almost talk over each other (take, for instance, the move from Where Is It All Going? to Earth From a Distance.) In some hands, the result might be jarring and distracting. Yet here, they perfectly mimic VanGaalen's mission to process all his thoughts, no matter how disparate.
At times, he accomplishes this through the distorted vocal effects that are expected from the musician, such as on Where Is It All Going. Here, VanGaalen's vocals give the impression of a man strolling in the woods, yet who's so enveloped in his thoughts that he'll likely get lost. His vocals on standout single Nightwaves are drowned in so much reverb it's hard at times to make out his words, and the approach is double-downed through the warbling vocal effects on Nothing Is Strange. Again, these choices aren't anything new, yet their deployment here is given an added significance given the unsettling aesthetic of this album.
The times where VanGaalen wants to be anywhere but on Earth, he equally succeeds. On Earth From a Distance, a four-and-a-half minute instrumental soundscape glistens with synths and chirping effects. Yet it's the later attempt Inner Fire that proves to be more effective. The latter third of the song centers on an eerie laser-esque melody that calls back to 16-bit video game soundtracks, something that could truly soundtrack an impending doom. The choice is both playful and unsettling.
Yet for all the unfettered variety, nobody else could have created this record. The stripped-down and delightfully idiosyncratic Golden Pear, decorated with chimes and cowbell strikes, is trademark VanGaalen. Samurai Sword, arguably the most playful track on the album, is nonetheless pitched on the stakes of his mission ("Well I really need it back to fight my way to the end / Plus it's only on loan from a friend.")
World's Most Stressed Out Gardener went through several iterations:—a flute record, an electronic record, "a pile of garbage," the album's Bandcamp page says. Yet from these fractured origins came an intriguing album that comes together in unexpected ways. VanGaalen, like everyone else, is making the most of today's mess.
9 April, 2021 - 07:36 — Carlo Thomas