Music Reviews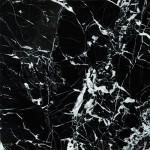 Clams Casino Clams Casino
(Self Released)

My favorite records of every year are the sneaky ones. The ones that you don't really notice at first, but slowly seep into your brain as time goes on. I downloaded Clams Casino's self titled mixtape about two weeks ago, and it's been slowly etching itself deeper and deeper into my mind. I barely noticed it at first, but now I'm playing it twice a day.
The physical therapy student who claims that music production is "just a hobby" has been making the rounds as a producer for a while now, most notably with Lil B and Soulja Boy. His production is unique, making use of a quiet-loud-quiet scheme like few others have. They often move from hazy, often barely recognizable samples and synths to huge, crashing beats. He has an uncanny ear for countermelodies and intertwining his samples, pulling out constant surprises. He's shockingly good and sounds nothing like a guy doing this as a side project.
His beats complement rappers wonderfully, never overshadowing them but still commanding attention themselves. Take away the rappers, and there's an even better electronic artist underneath. All the nuances in his music become more obvious without distraction. Little things like the countering, binaural beats on Illest Alive and the artful timing of his samples make the music what it is, and that's more easily picked out in the instrumentals.
Such a talented producer is sure to have a variety of rappers knocking at his door in no time, but it's his instrumental tracks that'll keep on shining through. He claims to have multitudes of unfinished tracks on his hard drive. Here's to getting more from Clams Casino in the near future. I'd love to see what he can do if it was no longer "just a hobby."
19 April, 2011 - 07:35 — Andrew Baer