Music Reviews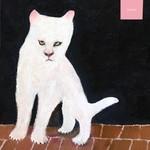 Duster Duster
(Muddguts)

Duster were victims of bad timing and missed chances. The San Jose, California trio has experienced a renaissance as of late, thanks to a comprehensive box set and vinyl reissues of their only two full-length albums through archival music label Numero Group, Contemporary Movement and Stratosphere. But nineteen years ago, the prospect of discovering their spacey, homespun indie-rock was near-impossible considering their past label, Up Records, folded. It also didn't help that physical media was going through a transitional phase in the late nineties.
At first, it seemed like Clay Parton, Jason Albertini, and Canaan Dove Amber would follow the same trajectory of their former labelmates Built to Spill, Quasi, and Modest Mouse. The trio's music is comparatively more abstract than, say, The Lonesome Crowded West—you can even say their sometimes jagged, sometimes narcotic arrangements were even more palatable than Isaac Brock and his band's tuneful weirdness. Duster's high-achieving recording techniques were matched against lower production values—which made them sound like slackers—but those who paid attention (most likely the children of nerdy, Northwestern-bred parents or streaming-obsessed Millenials) found them incredibly influential. With no clear commercial viability, it was a slightly riskier draw right from the start.
The gamble eventually paid off. A new generation of indie rockers, like Snail Mail and (Sandy) Alex G, have expressed great admiration for them—even bringing them on tour. It's the perfect opportunity for Duster to rewrite their history. And Duster, their self-titled third album, accomplishes that purpose—even if they've made significant changes to their sound. Musically speaking, tracks like Chocolate and Mint and Summer War evoke the downbeat dissonance of their earlier albums, albeit, with an added coat of lacquer. But the charging, fuzzier I'm Lost proves that the trio is willing to expand their palette rather than adhere to the lumbering rhythms of like-minded bands Codeine and Bedhead.
Even the lead-off track, Copernicus Crater, is a surprising psych-rock fusion that has more in common with neo-psychedelic revivalists like Dungen and The Amazing. The trio sounds loose and unforced, letting it rip with spirited abandon as if they've woken up from a twenty-year-long sleep. Winding instrumental Damaged returns to their noisy tech tinkering, a prime example of how (Sandy) Alex G ended up adopting some of their quirky, experimental hijinks. Conversely, Letting Go is a floaty, straightforward ballad that showcases their dual guitar onslaught—equal parts beautiful and grating.
What's notable about Duster's abrupt tonal shifts is how the trio allows themselves to take chances. As it often happens with cult acts, there's a tendency to remember a specific aesthetic with rose-tinted glasses. Even at their most distinctive, it's easy to forget the band's less-than-favorable flaws: the unintelligible musical phrasing, the rhythmic repetition. It always felt like the trio wanted to write music to escape to, but as it is in life, sometimes it's easier to remain stagnant. Duster, however, exposes some of their hopes and fears while retaining their cryptic appearance. It's a moving, eclectic return that longtime fans will admire—and find themselves surprised to discover them for the first time.
12 December, 2019 - 07:08 — Juan Edgardo Rodriguez