Music Reviews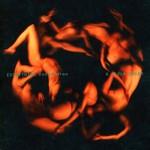 Everything Everything A Fever Dream
(RCA)

No sound escapes Everything Everything. The Manchester foursome never sees complexity as a hindrance, and instead, use it as an opportunity to construct complicated pop songs. This approach has fueled them ever since they released their debut effort, Man Alive, and their enthusiasm hasn't waned in the least. The band has prevailed from the once-crowded math-rock scene of the early 2010's, which once signaled a new format of radio-friendly British rock that toyed with mainstream ambitions while retaining a bookish appearance.
Everything Everything, just like their close peers Glass Animals and Foals, ended up signing contracts with major labels. And to their credit, that move only spurred the chance for them to release some of their more politically-charged songs. Man Alive had its fair share as well, but it also shuffled around too many ideas in a deliberate attempt to sound different. A Fever Dream, a fitting follow-up to the enraged proclamations of their last record, Get to Heaven, is less volatile but no less angry. It seemingly predates our frail political climate without providing the context to fully understand it, and resorts to address a collective depression that is characteristic of how we access social media.
The band shows no hesitation to express their discontent on album opener Night of the Long Knives, where an anxiety-ridden Jonathan Higgs calls for help on the verge of mass destruction. Meanwhile, he points the finger at the sheer ineptitude of those in power on Big Game, though we never get a clear answer as to the subject in question. Later on, the piano-led title track presents a broad picture of communal dissolution; unfortunately, the trite, catch-all questions it offers ("How did we get here? And how do we leave") fail to give any insight beyond the obvious. The lack of specificity is frustrating, as if under the pretext of not wanting to offend, or worse, not really knowing who or what to target.
What Everything Everything unfailingly prioritizes on A Fever Dream is that of a danceable affair, even if their tangled combination of atmosphere and energy is more controlled than usual. The techno-laced Can't Do propels forward with an infectious bounce, later turning into a clumsy dance beat with a painfully unimaginable chorus that sounds unsure of itself. When not exploring retrofitted dance trends, they continue to put Radiohead on a tall pedestal: Good Shot, Good Soldier teems with glacial synth lines within an ethereal backdrop reminiscent of Kid A, while the unnerving march of Ivory Tower adopts the band's intricate guitar work with Thom Yorke's nervy vocal ticks.
A Fever Dream is a well-intentioned portrait of our troubled times. At times it can be strikingly absurdist, the benefit of a frontman who knows how to insert humor naturally into the dourest of settings. But Higgs also loses sight of his own lyrical virtuosity when keeping with the band's regurgitated precision-playing. Everything Everything continue to convey their bottomless ideas effortlessly, chained to the rhythm, even if their dizzying dance is beginning to show signs of fatigue.
18 August, 2017 - 09:00 — Juan Edgardo Rodriguez