Music Reviews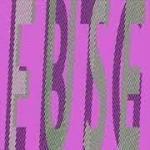 Everything But The Girl Fuse
(Buzzin' Fly)

No Ripcord celebrates its 24th birthday this week. It's been an awful long time since we started out, brimming with energy and idealism but utterly clueless. Revered Hull duo Everything But The Girl can probably appreciate this better than most: they're coincidentally releasing their first record in 24 years this week.
The pair are fondly remembered and clearly well liked; they genuinely seem lovely and Tracey Thorn in particular is both active and eminently sensible on social media. A rare combination.
Fuse has been widely acclaimed as the welcome return of an iconic act, but I sense a degree of critical generosity is being extended to this likeable project. And I get it; they're plucky East Yorkshire underdogs, Tracey's voice sounds great, all mournful and weathered, and sonically it's all post-club downtempo sophistication. It feels cohesive if I'm being kind, slightly monotonous if I'm not.
It would be so easy to give Fuse a 7/10 and never listen to it again, but what is the purpose of the music critic who simply declares everything good or great?
There's nothing great here. Nothing Left To Lose is the clear highlight—and that's merely good. Pleasant. Safe. Run A Red Light is excruciately generic. No One Knows We're Dancing sees Thorn blathering on about a bloody Fiat Cinquecento; it sounds like I'm on hold to the broadband provider from Hell.
Ultimately, the record just sounds comically one-paced and disappointingly stale. As I said, Thorn's voice is lovely, some of the little stories are smartly narrated, but it's just nowhere near enough; I feel a strong compulsion to be kind, to strain to hear what everyone else is apparently hearing, but if I'm brutally honest that's overridden but a much more powerful urge: to turn off the distinctly mediocre Fuse and never, ever revisit it.

27 April, 2023 - 18:09 — David Coleman