Music Reviews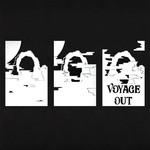 Floatie Voyage Out
(Exploding in Sound Records)

With their new album, Chicago band Floatie have picked a setting and stuck to it. Voyage Out—the quartet's debut—feels like a warm, 29-minute shot of hazy indie pop by way of math rock, equally comforting and a little claustrophobic. It's gorgeously tense music, aided by years of practice and competition in the country's best punk scene, but it can also end up trippy and strange. The songs eventually give away to a comfortable blur, with cascading guitars and anchoring shakers becoming the norm. When Floatie moves away from the repetition and leans into the weirdness, that's where the album blooms the most. Palm muted and agile guitar riffs are one thing, but the band's ability to pull together tight rhythms, soothing production, and a plethora of elliptical lyrics bring this project up a notch.
Best of all, Voyage Out is a masterwork in establishing a style and then riding it out to the inevitable ending point. The barn-burning opening trilogy of songs feel like one whole, as the interlocked electric guitars play over Luc Schutz's steady and striking drum work like a waterfall plunging into a lake. This isn't quite background music, as the guitar work is too dynamic and momentous, but some of the arrangements could easily lull the audience into a state of hypnosis.
Luckily, there are moments throughout this album to offset that ambiguous sound that Floatie does so well. The best specimen is the closer, Lookfar, which locks into a post-punk groove and then drives forward until the wheels fall off and the instrumentation slowly decays into silence. It's a perfect example of what the group does best. They set the outline and structure of their material—from math rock standards and breathy vocals—and then play with those clichés until it feels like a unique, unified whole. With Voyage Out, they announce themselves as a fully defined band from the get-go.

2 April, 2021 - 19:51 — Ethan Gordon