Music Reviews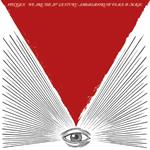 Foxygen We Are The 21st Century Ambassadors Of Peace And Magic
(Jagjaguwar)
Buy it from Insound

Just contextualizing Foxygen is a feat in and of itself. They sound like a handful of different classic rock bands depending on which song you are listening to, from the Beatles to the Stones to the Velvet Underground, and the list of influences grows more and more when you hear the duo sing, I left my love in San Francisco, referencing the Tony Bennett signature. But then they turn it into a joke with no target when the call-back is: That's okay, I was born in L.A. It's lyrics like those that seem to put them firmly into the irony-loving hipster circle, but that's only if you forget that No Destruction implicitly takes a jab at precisely that demographic, There's no need to be an asshole/you're not in Brooklyn anymore. Is this precisely the kind of self-aware and self-deprecating irony that so many artists use to preempt potential criticism, or is it a knock against precisely that attitude that has recently been attacked by everything from this New York Times article or last year's film The Comedy? Somewhere in their love of The Zombies and Bowie (and all those other classic rockers), the awareness of the 40 years that have passed since, and the omnipresence of psychedlia, Foxygen had to make a choice to either cull from their influences or wallow in their knowledge of all these things.
Foxygen chose both, and with We Are The 21st Century Ambassadors Of Peace And Magic, they make an admirable effort to balance the two, never letting one shadow come over the other. In many ways, it works, and you can hear the influences shift in the music from track to track, while the lyrics, mostly designed to provoke a wry smile, remain the uniting factor. The album begins overwhelmingly Beatles-esque even with just two different voices, and then No Destruction is colored in Lou Reed vocals with noticeable piano flourishing the soundscape, while On Blue Mountain's more cheerful-sounding chorus with optimistic lyrics— we can live on blue mountain/like living in the sunset/I want to live on blue mountain too—is delivered more like an Animals song before incorporating a trippy bridge for a moment. By the time you get to the title track, the psychedelic, hazy production finally seems to have culminated into a statement that is likely related to it being the best, most original song on the album. What, exactly, it means to be the 21st century ambassador of peace and magic remains cryptic, however.
It's that abstraction that takes away from the album, however. 21st Century Ambassadors relies mostly on its charm; the album feels more like a game of "guess the influence" than a determined musical statement, and the irony-laden lyrics rarely unearth a gem (though when they do, it almost seems worth it). You laugh along with the duo, but the melodies don't stick with you. If there are choruses, you certainly don't catch yourself singing it to yourself. This album is a time bomb, and once it goes off, there is not much reason to revisit. Until then, though, finding out precisely how everything is wired is a task both fun and challenging. There just isn't enough to bring you back, and the 37 minutes feel longer and longer as songs blur together in a cloudy, uninspired direction. To call the whole work uninspired is a bit harsh, but more accurately, there is an awful lot that is lost in translation, and endless homage is not going to cover that up. Still, for just two multi-instrumentalists, the array of sound here is impressive, even if it isn't always successful, and that makes 21st Century Ambassadors worth a listen both for those who want a bit more substance to their music and those who want a bit more straightforwardness. Sadly, the interesting ideas fall at the place on the spectrum where it jives for just a short time, at least for this particular listener.
30 January, 2013 - 05:32 — Forrest Cardamenis