Music Reviews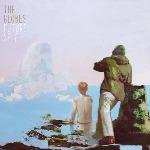 The Globes Future Self
(Barsuk)
Buy it from Insound

I've caught The Globes at a few shows over the past few years around the Seattle area. They put on a powerful live show for such a young band, and they've gotten better every time I've seen them. Their music has gotten deeper, more complex and more confident with each passing year. This is the sound of a band that's spent hours and days playing together in quiet practice, perfecting their excellent art.
The practice paid off in an undeniably great way. The vocals, at times, can sound incredibly similar to Ben Gibbard, but they lack his unbearable pretentious bullshit and are light-years ahead musically. They're more Built to Spill than Death Cab; the music is structurally complex and often goes from a whisper to a thunderstorm in the span of a few seconds. It's all incredibly dynamic, and they never fail to use their volume to its fullest effect. They're big fans of false crescendos, building to nothing and dropping back to that whisper, only to come back full force a few seconds later. It's patient music. They're not afraid to be quiet and allow for open space to let the high points have that much more of an effect. A Stitch Couldn't Save The World is an incredibly example of musical restraint, showcasing some serious songwriting talent.
The Globes never fail to surprise. The music winds in and out of itself, the guitars and bass dance together, creating numerous unexpected structural turns in every song. They sound incredibly comfortable with each other, each knowing how the other plays and complementing them perfectly. No one takes center stage and every part builds on another. It's very egalitarian and very good. The rhythm section is incredible, staying locked together while using the bass to highlight and fill in every otherwise empty space. The instrumental interplay and cathartic climaxes bring to mind a condensed early Mogwai.
I sincerely hope that The Globes find some success. They deserve it, not because they've been at it for a while but because they're genuinely good. Future Self sounds like a developing band, but one that's developing in some incredible directions. None of it is glaringly new, but they sound quietly innovative, developing their own unique take on indie rock.
14 May, 2011 - 07:30 — Andrew Baer