Music Reviews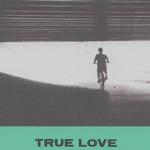 Hovvdy True Love
(Grand Jury Music)

Hope is an abstract concept, whereas joy is easily explained. The Austin duo Hovvdy (Charlie Martin, Will Taylor) have songs named after both terms on their fourth album. And accordingly, Hope is a somewhat ponderous song that points to the long path of parenthood and pushes some musical boundaries for the duo. But it does so without any of the weirdness of 2019's Heavy Lifter. Joy, on the other hand, brings what it advertises in a shower of hazy exuberance. The song trucks along with the promise of "getting back together," and is buoyed at the close by Martin's punctuated piano runs—adding an element that certainly helps Hovvdy's cause. Martin's early 2021 solo album, Imaginary People, foreshadowed what some well-placed keys could bring to the table.
The Andrew Sarlo-produced True Love does what it does best in its brightest moments. Both members were married in the span since their last release, and the songs that are foot forward and colored up make for the most engaging ones here. The typically stripped-down duo brings what is the group's magnum opus to date in Blindsided. A simple acoustic strum and layered vocals steeped in nostalgia quickly give way to cascading piano notes and Ben Littlejohn's (aka Bendrix Littleton for those in the know) pedal steel. A mid-song half-rapped handful of lines veers close to bro-country territory, but is smartly avoided by not breaking the song's melodic stride. There are a few down moments on the album, such as GSM, One Bottle, and the closing, and somewhat livelier and lovelier, I Never Wanna Make You Sad. The songs have the duo's patented see-saw cadence, but rocking back and forth never gets you very far.
Fortunately, though, the title song and the insistent drum kicked pace of Around Again add varied instrumentation to up Hovvdy's game. Even their hypnotic sophomore album, Cranberry, benefited from its more energetic moments. Heavy Lifter tried to take some new directions and added more heft to their songs, but not in the organic approach that True Love embraces. Like joy and true love itself, Hovvdy sounds best here when they use a broader palette without getting too far outside the lines—bringing more to bear and letting in quite a bit more light.
4 October, 2021 - 02:38 — Mark Moody