Music Reviews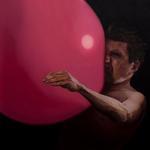 Idles Ultra Mono
(Partisan Records)

Sadly, Joe Talbot has to take a few moments on the group's latest album, Ultra Mono, to take aim at his detractors. With a couple of references to cliched lyrics and buffeting off those that have accused him of sloganeering, you have to wonder why there was any fuss in the first place. In working through his own issues, IDLES' leader Joe Talbot has provided some hard-edged positivity that anyone would do well to get behind. Here, Talbot adds sexual consent and prescription drug price gouging to his list of complaints. Having a gripe against IDLES' common sense politics is akin to lining up in opposition to kittens and rainbows.
And to clear another point of contention in the land of minor grievances, if there was any concern of the band softening from Brutalism to Joy As An Act of Resistance, the opening track does away ably with that. As a statement of purpose, War is the most effective and pummeling opening track you are likely to hear this year. Mark Bowen's guitar work here and throughout the album steps to the forefront. On War, the guitars are twisted and torturous as Talbot full-on bellows about the casualties of "waaaaaaaaarrrrrrr!!!!!!" It's a war on war as Wilco's Jeff Tweedy once subtly said, but on Ultra Mono, it is a clear call to arms and a message to anyone that doubted the sincerity of the band.
It's always a joy to discover albums where the band hasn't rolled out its best tracks early on in the release process. War, along with the Jehnny Beth (Savages) duet, Ne Touche Pas Moi, stand tall on an overall very solid album. Translated as "don't touch me", Talbot and Beth deliver a particularly fierce, "keep your hands to yourself" anthem. For a band that's at their best in a live setting, you can envision Talbot's transmogrified fourth wall break: "This is my dance space. This is your dance space." Followed by repeated reminders of "consent," it's a mid-album boost of energy.
Musically more varied than the album's predecessors, Grounds throws some Gary Numan-style degraded synths into the mix while Kill Them With Kindness has a false front that gives way to a more openly spaced stomp reminiscent of early Wire. Subtlety is still in short supply, though, from the straightforward frustration of Anxiety to Talbot's direct shot at the music press on The Lover. No gripes here as IDLES deliver their most consistent album to date with a handful of their most rough-cut diamonds sparkling through. That Ultra Mono doesn't have a sing-along single on par with Danny Nedelko should suit their surlier fans just fine.
21 September, 2020 - 04:09 — Mark Moody