Music Reviews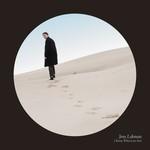 Jens Lekman I Know What Love Isn't
(Secretly Canadian)

Poor old Jens Lekman. The singer-songwriter from Gothenburg cuts a desperately forlorn figure on the cover of his third album, I Know What Love Isn't. That wistful glance over the shoulder provides an emphatic answer to those wondering what Jens has been up to since 2007's rather impressive Night Falls Over Kortedala: he's been having his heart crushed into tiny pieces, contemplating sham marriages to secure a visa, and writing songs about his experiences.
Predictably, given the circumstances that led up to its creation, I Know What Love Isn't is a more monochromatic affair than its maximalist predecessor. Lekman still enjoys a good sample - see She Just Don't Want To Be With You Anymore's mournful sax solo for proof - but I Know What Love Isn't is hardly overflowing with them in the same way that Night Falls was. The tempos are typically slower and the arrangements sparser; as a result, Lekman's endearingly flat croon sounds more isolated, emphasising his loneliness and the feeling of heartbreak. For my money, Lekman has never sounded better than he does on I Want A Pair Of Cowboy Boots, which makes for a genuinely gut-wrenching centrepiece. Sure, his voice remains an acquired taste, but there's an added maturity and a greater sense of sincerity evident here.
One of the album's other standout moments lies the other end of the tempo spectrum. Boasting a jaunty rhythm, an injection of humour and a side order of self-deprecation, The World Moves On uses the terrible Australian forest fires of 2009 as a temporal and geographical marker for Lekman's heartbreak. There's a sense of perspective here, as Lekman acknowledges his own shortcomings ("God knows I work my ass off to be a jerk") before finally accepting "you don't get over a broken heart, you just learn to carry it gracefully". I know that sounds a little trite on paper, but from Jens' mouth it really resonates. The cynics may need a few listens before being convinced, but it'll happen. Just hang in there.
The trembling vocal and delicate finger-picked guitar of Every Little Hair Knows Your Name rounds off the album quite wonderfully. A tender reflection on lost love, it proves that even in 2012 a humble acoustic guitar and a fragile vocal still has the power to make an emotional impact. While Lekman certainly knows how to use a sample, it is his songwriting talent, his storytelling ability, and above all his remarkable emotional honesty that make I Know What Love Isn't the finest achievement of his career.
18 October, 2012 - 09:05 — David Coleman