Music Reviews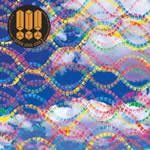 !!! Louden Up Now
(Warp)
Buy it from Insound

There are two quirks about this album - other than that it's being reviewed a wee bit late, but hey, that's my fault. Firstly, it's part of a splendid policy operated by Warp of widening their musical panorama, taking in a broader range than bleep, ambient, and all that we expect of them. Secondly, for a band whose acclaimed live shows and exciting emergence threatened the axis of electro's rise on the pop spectrum, this album may also be the point at which its star wanes.
Don't get me wrong - this isn't a backlashing, sacrificial-lamb-seeking, let's-kill-the-movement review. I like this album, and, almost despite myself, am being steadily won over by the synth and sleaze model. My point is rather that the kudos once gained from pouting, sounding like Depeche Mode, and being from the right bit of New York can only last so long. And while I'm not going to be the one doing the slaughtering, very soon people are gonna be looking for casualties.
The rise of electro-pop - I struggle to know exactly what to call the imprecise genre that may include bands as relatively diverse as Scissors Sisters, The Rapture, The Killers, Fischerspooner, and a whole gang of pretty diverse djs - has been quite remarkable. Emerge was a single of such astonishing pretentiousness, with all its claims to era-making, that the rest of the F's work could only disappoint. And that looked like the end of it, as the whole world looked round for grubby boy four-pieces playing straight-up rock 'n' roll. The sexual ambiguity, epic keyboards, funk bass lines all should have been left behind.
Oddly though, that didn't happen. SS, The Rapture and The Killers have launched fantastic albums somewhere between the electro and the indie, and at the other end of the scale the two cats - Felix and Miss Kitten - are putting out dance tracks that are the frothy peak of a whole bubbling underground-overground scene. Most of the bands involved are fantastic live, as other reviewers on these pages will testify. But the suspicion that this album leaves, almost undeniably, is that this model is close to outliving its usefulness.
It's not a problem of bad songs. When the Going Gets Tough... is funky and pumping throughout, all insouciant vocals and scuzzy beats. Similarly, Pardon My Freedom offers some great dance-floor dirtiness. Probably the best track is the single Hello, Is this Thing On? which boasts some rather pretty Spanish guitars halfway through and an powerful Touret's ending.
Problems come when !!! are challenged to fill the rest of Louden Up Now. There's about a minute's worth of a classic in Me and Giuliani... alongside a lot of funk padding. Shit, Schiesse, Merde is a great song, but not three, as used here - parts 1 and 2 and an unnecessary instrumental. I don't think I even noticed Dear Can. And while I loved the Rapture's album, here the persistent overuse of cowbells soon becomes rather wearing.
It's not really !!!'s fault. They write some good tunes, and they have some appropriately strident abuse for lyrics. But there's not enough for an album. Live, I'm sure they've got the three or four killers you need to get by, for the time being. But the suggestion, the impression from this, is that this is not a model with legs. Is that their fault? Probably not. Does it make Louden Up Now essential listening. Probably not.
3 July, 2004 - 23:00 — Ben Bollig