Music Reviews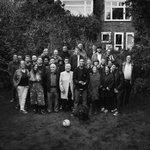 Loyle Carner Yesterday's Gone
(AMF)

Ben Coyle-Larner – or Loyle Carner to you and me – cuts a quirkily peculiar figure in today's rap paradigm. His music is generally restrained and deeply personal, stylishly furnished with jazz guitar chords and the sort of melancholic, typically British soul that juxtaposes perfectly with grey skies and rain-sheeted windows. In short, it's a world away from the aggressive swagger of showbiz rap and the gimmicky stereotypes too often found on the other side of the Atlantic.
Growing up in Croydon during a time where grime has enjoyed a major push to the upper-reaches of the British music scene, 22 year-old Carner's tender sensitivity and emotional receptiveness is all the more intriguing. Even still, despite the stark vulnerability, everything Carner does is executed with a supreme confidence that manages to stop well short of arrogance. His loquaciousness is unhurried but precise, and his delivery manages to feel both liquefied and unerringly rigid.
Opening track The Isle of Arran is stunning, easing its way out of the blocks with the sound of a gospel choir before an old-school sound provides the perfect canvas for Carner's effortless flow to provide an agonsing evaluation of a family in turmoil. The themes explored by Carner throughout the record are for the most part deeply personal and internal, with his matter-of-fact delivery perfectly accompanied by casual beats, but he has no problem rapping about more incidental everyday concerns, for example missing a student loan in Ain't Nothing Changed – a single we first heard in 2015 – or wishing he could emulate his Nan's pancakes in Florence. His delivery is consistently unwavering, with a diary-like level of intimacy.
Even at points where his bars are at their fiercest, Carner maintains this trait. Stars & Shards and NO CD are the album's most pithy moments, and the former in particular is one of the strongest points. A smoky, jazz-café guitar riff chaperones his more intense wordplay, further enhancing his impeccable ability to find the perfect soundscape for his rap. NO CD is the album at its most brutal, leading with a punishing bass-driven riff.
As with all astute rappers, their use of collaborators and the size of the dose administered is crucial to the finished body of work. Carner excels here also, enlisting the use of frequent collaborator Tom Misch – one of the UK's most exciting young producers – on the sunny Damselfly, and the gorgeous tones of Kwes, who sings the luscious hook on Florence.
Pretty much everything about this record is impressive and alluring, from the old-school sound where the crackle of the vinyl is audible, to the smooth, languid tones of Carner himself. His unconventional take on his art and willingness to avoid slipping into the gimmick-ridden parody of blockbuster rap goes so far as him using his fledgling success to champion a cookery course (superbly named 'Chili Con Carner') for teenagers who suffer – as he himself does – from ADHD.
The album's final track, Sun of Jean, is a multi-part ode in which Carner conveys gratitude for how far he's come, namedropping the likes of Nas and MF Doom as acts he has supported in his burgeoning career. The track then finishes with a beautiful poem written and spoken by his mother, before the two of them deliver a heartwarming acoustic demo from which the album gets its name. It's a lovely end to a startlingly accomplished debut record. It's an honest, soulful and superbly well-executed body of work, and one of the best British rap debuts for a long time.
1 February, 2017 - 14:18 — Carl Purvis