Music Reviews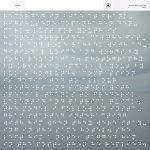 Lust for Youth Compassion
(Sacred Bones)
Buy it from Insound

Hannes Norrvide continues to blur the lines between opulent synth pop and passive detachment on his latest, Compassion. The Swedish producer and writer behind Lust for Youth had always been seduced with dance music as a vehicle for the alienated and disaffected, somehow obscuring any semblance of an ebullient beat to emphasize a more ruthless affection for low-lit atmospherics. But at some point Norrvide decided it was okay to extend his scope further, and it wouldn't be as radical of a change considering the foundation for a more congenial sound was there since the beginning. It all began to solidify with the release of International, which more clearly ascertains Norrvide's indistinct calculations by occasionally taking the chance to inject more humanness into his art.
Partly attributed to Norrvide's slack croon, there's little reason to believe that Lust for Youth will ever cross over into any major festival tents, seeing as he remains staunchly committed to a more rigid form of gloomy melancholia that sadly never reconvened after it peaked with the release of Violator. But considering there's been a revival of sorts, especially since its sticky patchwork of sounds has taken a mutated form that can be found everywhere in today's hyper-active dance pop (re: Grimes), the current, free-for-all musical climate only strengthens Norrvide's ambitions to express his doom-riddled anthems even if it remains a shadow of its former self. For a clearer assessment of how he's evolved then look no further to Sudden Ambitions, a sharp, sprightly number that thrives even when it seeks to rework the robotic throb of Enjoy the Silence.
This could very well mean that Lust for Youth are moving into a more sophisticated direction, though it's simply the case of a solo endeavor turning into a full-fledged band project. The commanding synths of Limerence glisten with a flavorful shimmer on the surface, a similar effect to how Bernard Sumner's flat, plaintive vocals would sometimes filter into the background to vaguely roughen its otherwise sanitized design. That lack of restraint, of wanting to offer moments of merriment through straightforward movements, is not as revealing as it is expected, though Compassion is at its most gripping when it decides to go against the grain: Better Looking Brother seems to follow suit with a locked groove, though it constantly shifts into some soothing and cerebral grooves that are comparable to classic techno, while Display, by far the more distinctive - and discordant note - track on the album, could point into their future with an exquisite, soft-focus melody that exposes their inner devotion to Dead Can Dance.
Despite dishing out more palatable dance rhythms, Lust for Youth continue to do so in a way that compliments their chilly demeanor. Sure, they've especially softened in the past few years, though it ultimately applies more personality to a project that has often deliberately favored a more forbidding mood. There's still some mystery about which direction Norrvide ultimately wants to take, and it seems as if he's challenging himself with this idea of working against pop music's constraints while embracing them in equal measure. Now that he's fully let loose, his next step should finally unveil his true temperament.
17 March, 2016 - 05:26 — Juan Edgardo Rodriguez