Music Reviews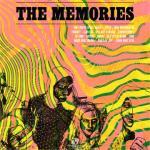 The Memories The Memories
(Underwater Peoples)
Buy it from Insound

The difference between their alter-ego, White Fang, and The Memories is mainly that White Fang has just finished chugging a keg or two; is heavy on the cymbals and is about to take his (their) collective dick out. White Fang has an impressive backlog of ten recordings over the last four years which they have toured endlessly, searching for house parties to play at and sampling the local variety of their favoured narcotic. Now, it seems the folks have decided to 'chill out maaaaaan', take it easy and feel the love. The Memories self-titled debut is essentially a White Fang record, it's equally distorted and fuzzed up; it's just nauseous, has no idea who the girl next to them is and needs a joint, pronto!
The Memories are no strangers to comparably short track-lengths, as are found on their debut LP. On White Fang's latest release, Positive Feedback, only five of the fourteen tracks ever breach the two-minute mark, and only two surpass two-and-a-half minutes. This record follows in the same vein, with only two songs over two-minutes in length: this is their style, and it works. Their most successful jams are often even shorter; Higher, takes only 1:47 to reckon being in love as akin to the majesty of getting high; sung in their usual morose manner and this is one of the more indulgent efforts. Clueless is perhaps the epitome of their sound with elliptic harmonisations, guitar, drums, vocal and the usual subject matter – either grass or their odd tales and observations of life – and again this is sub-two-minutes. It makes you wonder that maybe we're too concerned about what we believe a song should be. The Memories just tear it loose into the world and if people dig it then cool, man, but they aren't too concerned about, anything, really.
On the 1:11 track, What You Wanna Do Tonight, they say 'Come on, come on, Baby/Alright' and 'Do you wanna spend the night?' There are obviously girls, love, and stuff like that, but it's as much about human nature. They have basically rendered down songs into something which has no superfluity whatsoever, Baby (You're Totally Crazy) is effectively two choruses of desperate, fuzzy melody and sometimes indistinguishable lyrics, and that's all, but it's great. At the core of everything is melody, I Know What To Do has you helplessly singing the words 'I don't have to keep my cool, 'cos when she's taking off her pants, I know what to do,' because ultimately they have an outstanding ear for hooks and harmonies, despite the lyrics. He's Just A Sad Guy could really be the fucking Beach Boys, no exaggeration, seriously! This spirit is recognisable on Softly as well, where the harmonies pull together a pleasant, grunge drawl and disjointed arrangement in a song which allows you to see the space available in just 2:11.
The rest of the record contains their view from a more observational perspective, surmising often every day but individual and sometimes strange sentences. Kiss Me, a minute-and-half ballad, claims 'you don't dance like you did when you were single' before their laidback, chill-out fuzz overcomes the track and you fade away into their world, all you need now, is the marijuana of course. 'Fell down the stairs and I don't know why, keep on thinking about growing my hair, fell down the stairs and I just don't care.' This is the hook from Fourth of July, and as banal as it may read on the screen it becomes an affecting groove about, basically, hanging out. There's simply one verse, and the soul of the song is exhumed from only 1:21 of sound.
The subject matter may be considered unimaginative or vague; the ambition could be understated but what you have from The Memories is an album which is as real as is possible to find. You know that they're going take these tunes and play them at house-gigs they haven't even arranged yet – and probably live some of the songs, and conjure some new ones. It isn't supposed to be 'look how great we are' music, that idea has probably passed them by – there's a line from Clueless, 'I'm not as cool as I thought I was', but they just write songs, it seems, for themselves, for a few hundred people a night(at most) then they spark up a fat one and let loose (or is that Phat?).
26 April, 2012 - 07:55 — Matt Bevington