Music Reviews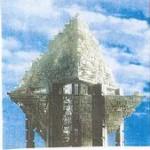 Real Estate Real Estate
(Woodsist)

As 2009 wound down, we were starting to see a wave of new artists who'd already made their mark in the music blogosphere. With hopes of receiving a smudge of recognition, it makes sense to release an album early on with much anticipation to carry on the wheel of momentum. In the case of Real Estate, the odds aren't really in their favour. Could they compete with a November release, alongside a slew of operatic Christmas albums, reissue box sets, or already established powerhouse independent releases?
Case number two for an imminent crumple: release a surf-inspired 60's lo-fi record when all the beach boys have long put out the bonfire and rightfully tailored their coats. Which comes to my point: Real Estate's music immediately lingers on an emotion, one that has such relevance to its time of year that many could be turned off by it almost instantly. People who have a passion for music will most certainly welcome a good recommendation without as much as flinching, but what about the one who just wants to listen to a carefree pop song because he's lonely come December 31st?
Real Estate's debut got me emotional, almost to the extent that I made up a character to go along with the story. To dissect this debut, there are three kinds of philosophies. First, there's a sense of longing beneath an optimistic way of looking at things. Beach Comber, the jangly number that begins the record, consists of a repeated drumbeat that gives way to some reverb effects and clear-cut jamming. Lead singer Martin Courtney immediately puts things to perspective. When he cries "what you want is just outside your reach/keep on searching", amidst PensacolaBeach, we believe him. The breezy song goes as the thought replies and gives a full circle, only to begin the search again. There is no happy ending; it's just a marauding thought that will hang around 'til the sun sets and the horizon is visible no more.
Second, there's an ever-increasing pounce of clinical depression that only increases with more thought. Suburban Dogs seems like the antithesis of feeling defeated, distraught, and nostalgic. Besides imagery about dogs being in love with their chains, the near immobility of the song provides an exhaustion that leads to boredom. Up to this point, our character has had a few joints and whisks away his hurt, reminding himself with the little consciousness he has left that tomorrow will be a better day. BlackLake is the continuation: a dream deferred by recurring images of what's lost - a subdued country-ish tune that's nothing short of spectacular, mainly composed of a single strum. When the chorus kicks full steam, the wash of guitars accentuate the melancholy of a dream that's about to dissipate. Atlantic City follows, a two minute instrumental jam with more trebly effects that would make Bradford Cox plentifully proud.
Lastly, it's the celebration of oneself. When things won't go your way, there's no other choice than to rejoice on those who we love. But, of course, it also leads to denial. In Fake Blues, our character seems content with life, but also realizes that he has his share of guilt to bear. As he realizes that he has himself to blame, he takes a cheap stab at a modernized 60's inspired riff, composed as a joyful tune with a safe melody that seems to be a standard in every guitar pop album. Green River, which could be considered a blatant rip-off of Travis' The Last Laugh of the Laughter, comprises an acoustic strum that's overshadowed by more reverb techniques. Even the chorus progressions and the strum patterns are so eerily composed – heck, there's even a sigh at the end of the song just like Fran Healy evokes during the trajectory of The Man Who – that I'd be calling my lawyers at this instant. Our character, playing his cover and singing to himself atop a shade, seems content within his fantasy: he's joyfully basking about sitting in trees with his aspiring significant and pleading the girl to walk next to her.
Nearing the end of the cycle of life, we realize that there's no way back for our fellow. Suburban Beverage, consisting of a six-minute ambient piece, continues its streak of distorted pedal trickery as my made-up character nears his deathbed. He's at the hospital, trying to be revitalized in the emergency room, but there's no hope anymore. Let's Rock the Beach is his last goodbye, a psychedelic turn of events when our hero remembers the good times with his buddies and completely ditches the pessimism, realizing that all those forlorn feelings weren't even worth it in the catharsis that is dying love.
As you just witnessed, Real Estate can play with one's emotions because, even if the sound is quite same-y, it brings to mind a slew of intellectual touches that lead to a more homogeneous piece. Then again, the blemishes have to be treated in this trip. The production as a whole suffers most because it alters too abruptly between polished and rugged. Even if most of the ten songs recall a great 60's pop record with a lo-fi aesthetic, the other batch sounds as crisp as a noon daylight. This inconsistency proves to be maddening, especially when such lovely tonality has been watered down with the sole purpose of sounding slapdash or, to keep up with the metaphor, dreamy.
Wearing the cloth of predictability, Real Estate comes into the indie spectrum with a sound that is easy to like, but even more likely to be picked on. These ten songs are immaculately composed, proving that besides holding a pop motif that isn't really revelatory, there's enough variation to satisfy a few repeated listens. Yet, Real Estate's hazy sound is so pleasant that it's easy to dismiss any flaws. Even if Real Estate was clearly produced as trial or error, they've created an atmosphere to claim it as their own, achieving an almost insurmountable feat.
3 January, 2010 - 13:07 — Juan Edgardo Rodriguez