Music Reviews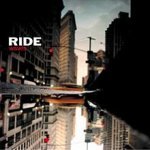 Ride Waves
(Ignition)
Buy it from Insound

With their back catalogue reissues and the OX4 Best of compilation released in 2001, the best band to come out of Oxford (natch) have seen their stock rise back up. The 'Perfect Time' (ahem) then, to put out this compilation of various BBC radio sessions stretching across their career.
Bad puns aside, many Ride fans have been calling for this for some time now, and the first four tracks here won't leave them disappointed. First broadcast by John Peel back in February 1990, it's an absolute cracker and can claim to be amongst the all time great Peel sessions. Like A Daydream is frantic, Perfect Time is simply gorgeous (less crunching and more jangly then in it's incarnation on the Play EP) and Dreams Burn Down seems to have been slowed down to the point of making it almost unbearable. The forth and final track, a cover of the Pale Saints' The Sight Of You rounds off the set nicely, arranged to give the feel of one of their own.
Oddly, the songs chosen for their second Peel session - recorded soon after the completion of the era-defining Nowhere - don't reflect this. All I Can See, from their debut Ride EP, is given a stirring rearrangement alongside another cover: this time a run through of Dead Can Dance's Severance. The one 'new' Ride song chosen is the bleak Decay ("Now this feelings so alive / but, as you or anything we die") and the decision not to record anything from the Fall EP (to be released the day after the session) seems to show a stance of not playing the industry game.
The third set skips forward to 1992, soon after Ride had hit the top 10 with the epic Leave Them All Behind. By now, perhaps being a bit more serious, the cover versions and EP tracks are skipped in favour of songs straight off Going Blank Again. Time Of Her Time is excellent, featuring an extended coda which gives it an extra dimension while Not Fazed and Mouse Trap (renamed "Moose Crap" to confuse session host Mark Goodier, described as 'a bit of a square' by Andy Bell) show Ride hitting the peak.
Popular opinion has Ride's third album Carnival of Light down as a huge disappointment. Leaving the shoegazing sound far behind, it was crammed full of ringing guitars and was influenced by the 60's wholesale. The second Goodier session is from a good year before Carnival's release - Crown Of Creation is here in an alternative arrangement to it's final version while Birdman b-side Don't Let It Die appears with different lyrics as does Since Then. The songs are fine, but already the urgency from the earlier sessions is dripping away.
The final chapter of Waves, a live session for Mark Radcliffe show in 1994, is somewhat disappointing. Drummer Laurence Colbert admits things 'were uneasy' and it shows. The vocals of both Gardener and Bell seem to struggle, but I Don't Know Where It Comes From works particularly well, the sound showing Ride pre-empted Britpop by a good year and that Ride weren't afraid to change their sound to suit themselves.
Waves may not serve as a good introduction to the world of Ride - try Nowhere for that - but it does make for a fascinating look into their development as a band. Fans will love it.
8 August, 2003 - 23:00 — Peter Mattinson