Music Reviews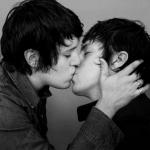 SebastiAn Total
(Ed Banger Records)
Buy it from Insound

Few countries have had such a dominant effect on modern electro music as the French. Over the past twenty or so years, artists such as Daft Punk and Cassius have developed a distinctively "French" house sound, which has proven massively popular worldwide. Combining disco and house, and often containing vocal samples and looped instrumentation, French electro is a largely accessible route into dance music for those that aren't generally big on beats.
In recent years, the music label Ed Banger Records has become synonymous with ground-breaking French electro, helped largely by the undeniable success story that is Justice. The label is also home to DJ Mehdi, Mr Oizo (yes, he is still making music, and more often than not, it's still good), Breakbot and SebastiAn. Sebastian Akchoté (otherwise known as SebastiAn) is probably best known on the electro scene for his remixes, having released a great stream of them in the mid-2000s (arguably the greatest of which is his remix of The Kills track Cheap and Cheerful). Interspersed with the release of these remixes were a few EPs, a somewhat hit-and-miss remix compilation LP in 2008, and a couple of film soundtracks. His first "proper" album, Total, is one fans have been waiting for for some time.
On the whole, Total is strong. It flows well, and there's a good balance of instrumentals and vocally-led tracks, including guest spots from M.I.A. and Mayer Hawthorne. The chopped lyrics and special effects are used sparingly, and to good effect. In addition, the tracks are generally less "in your face" than some of his previous work, and fit together well as an album. This is no mean feat, given that some of the tracks were written at least five years ago – Ross Ross Ross first appeared on an EP of the same name back in 2006.
The problem with this album is that it brings very little new to the table, for fans and non-fans alike. By far the strongest track on the album is the aforementioned Ross Ross Ross which, as stated above, was released five years ago now (and, in any case, the EP version is stronger than the album version). And since its original release in 2008, Motor, with the USP of being a dance song based on the sounds produced by a motor car, has been bettered by Mistabishi's Printer Jam. Five years ago, this album would have been a veritable tour de force and could have even made SebastiAn a bigger star than Justice. Now, the album feels tired and, dare I say it, a little outdated.
If you're averse to the sound of French electro, stay well clear – there's little else on offer here. If you are a fan, give it a listen by all means, but there's better electro out there. For now though, it's good enough to tie us over until the release of the new Justice album. Or maybe a full-length release from R3SET...pretty please?
9 June, 2011 - 07:37 — Craig Stevens