Music Reviews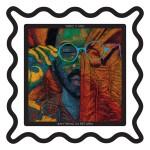 Toro y Moi Anything in Return
(Carpark)

It's nearly inconceivable to talk about Toro y Moi without a point of reference, and yet it seems almost doubly impossible to find one. From the "chillwave" Causers of This to the Euro-funk Underneath the Pine – even last year's retro synth-pop EP, Freaking Out – only one thing binds each Toro y Moi release together: the voice and songwriting of Chaz Bundick. In two years alone, from 2010 to 2012, Bundick has made more progressive, genre-bending leaps than most artists make in a career. It's hard to say whether this implies Bundick's restlessness as an artist or his incredible versatility as a songwriter, but in either case, the quality of his songwriting only seems improves with each release.
The third and most recent Toro y Moi album, Anything in Return, is the most complete display of Bundick's abilities as a pop songwriter. The emphasis here is pop music. While Bundick has provided some highly accessible singles before (namely Still Sound and New Beat), the songs on Anything in Return are a testament for Bundick's love for pop music, except without the normal conventions of modern pop music. This is not to say that Bundick's not a fan of Top 40 pop music, but rest assured, his interpretation of it will be provocative and thoughtful. There will be no infectious chorus about clubs, monotonous four-in-the-floor beat, or stock synth rhythm on this album, and for this, you should be thankful. Bundick is envisioning a world of pop without the generic connotations of pop music, and overall, it's a refreshing listen.
Although it's a word with its own connotations, this album is all about the groove. It's impossible to not feel that with the future-retro R&B appeal of So Many Details, or the chill-out house rhythm in opener Harm in Change. Each song, each mood, each texture, and each beat deserves, at the least, a head bob. If you're listening to the album properly, you should find your body gesticulating in the most sensuous and seductive manner possible (after all, it is about rock androll).
What's most striking is how effortlessly Bundick seems to construct each groove without compromising the complexity of his hybrid style. Say That mixes a dub-influenced beat with what reminds me of the early house vocal samples (think Voodoo Ray). Never Matter explores what The Gap Band would sound like if they were signed to DFA. The understated Rose Quartz takes a disco approach to chillwave, reminiscent of Groove Armada's Vertigo.
The only misstep is the pompous Cake, which sounds completely out of character for a Toro y Moi song. For the author of ambiguously lovelorn lyrics on Underneath the Pine and the brilliantly existential Blessa, a line like "She knows I'mma be her boy forever" not only comes off as cheesy, but also awkward and contrived. The music is just as unimaginative, standing out as one of the simplest tracks from the album. Given that this is the only misstep, it's small for an album that still transcends the misconception of pop and simplicity.
In recent interviews, Bundick has stressed this influence of mainstream pop on his songwriting. Rather than regurgitate these influences to compensate for a lack of creativity, Bundick has created a rare fusion based on the pop model. A lot of anticipation has built up around this album, and it has been said that the success of this album could bring Toro y Moi to a larger alternative audience. In the same way, each Toro y Moi album is placed under the microscope to validate or discredit Bundick's worth as a songwriter. It's safe to say Anything in Return will keep that reputation intact.
23 January, 2013 - 09:48 — David Hogg