Music Reviews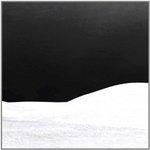 White Hills H-p1
(Thrill Jockey)

White Hills are a staggeringly loud and exhaustingly prolific jam band. They've probably lost track of how many albums they've produced in the five or so years they've been going, so it's difficult to approach H-p1 expecting it to be groundbreaking. There are quite a few psychedelic/drone bands like this with similarly colossal outputs – think Acid Mothers Temple (with whom White Hills released a split single), Boris, and Oneida (whose guitarist, Shahin Motia, produced this album, and whose drummer, Kid Millions, guests). White Hills seem to want to avoid the usual pitfalls of these types of spaced-out bands, emphasising a specific aim for this record's cosmic freak-outs.
H-p1 is a concept album – insofar that that can be true of an album in which only 3 out of 9 tracks feature (heavily distorted) vocals – about overcoming the social disease of greed. The tone is set with opener The Condition of Nothing, in which Dave W. growls out a condemnation of Western consumerism, before giving way to abrasive synth squeals and a bold string section that's almost fighting against the droned nothingness of the title. Where I was expecting stoner-rock complacency, White Hills are ambitious, taking the platform of noisy, sluggish repetition as a bed for some quite expansive ideas and lots of subtle synth overdubs. No Other Way builds with massive amounts of multitracking, until its peak is overwhelming, only to slowly strip everything away in the song's conclusion. As much as White Hills love repetition, the songs are so dense with synth effects and clever production techniques that their style never gets boring.
The album perhaps dips a bit towards the end with A Need to Know and Hand in Hand, a couple of drumless explorations in sound which lack the control of their noisier experiments. But that's not to say they don't rock out too – in spite of their artsy credentials, Dave W. is fond of the odd classic rock guitar solo (particularly in Upon Arrival), all the more rewarding in the context of the more contemplative slabs of ambience.
It's a weighted, purposeful record in a genre that can often sound formless. Dave W. has cited Abstract Expressionist influences, and while H-p1 is certainly the product of prolonged jam sessions, its sonic experimentation actually sounds very considered. It's easy to see how the impact of this sort of music might be lost on record, but White Hills put their studio to great use here, proving they can sound both impressively cohesive and totally baked.
30 June, 2011 - 08:46 — Stephen Wragg