Music Reviews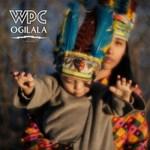 William Patrick Corgan Ogilala
(Martha's Music/BMG)

William Patrick Corgan is known for always thwarting the norm and taking his own path. Through an illustrious, though occasionally undermined career, the famed Smashing Pumpkins frontman has followed a fairly conventional commercial path despite being headline fodder bait for anything but his music. It has increased his distaste for the media, so much so that he's made unconventional, though calculated decisions that go against any strict political agenda. All of this was happening while he worked on his "Thirty Days," project, in which Corgan traveled across the country to better understand the forgotten pockets of small-town America. In trying to find a more humbling sense of himself, he was quietly concocting a new project that would bring new life to his equivocal path as a solo musician.
At one point during Ogilala, Corgan's latest solo-effort, he makes a strong case for his renewed determination with convincing clearness. "Take me as I am," Corgan cries with his signature high-pitched croon on The Spaniards, all while elongated mellotron keys adorn his patient guitar strums. It matters why he's not Billy Corgan anymore. Billy represents an aging rock archetype, a diminutive version of his former deep-seated angst, and it betters suits the sagacious character that roams in Ogilala. The change also takes away some of the confusion that may apply to how some may perceive it as a follow-up effort to 2005's TheFutureEmbrace, a confusing stopgap after the brief disbanding of his post-Pumpkins project Zwan that, though it put him back in touch with his electro-goth bearing, feels far removed and is better left frozen in time.
In unique fashion, Corgan ceased complete control to veteran producer Rick Rubin in hopes of applying his ecclesiastical magic touch. Rubin's guidance seems to have done wonders to Corgan's present, where he focuses on conveying stripped-back, stately ballads that harks back to some of the Pumpkins' more gentle material. It's not unfamiliar terrain for Corgan, who's inserted bombastic melodrama in different musical forms, but Rubin delineates a path that does limit Corgan's nagging indulgences. The common ground they find is in shading these songs with a twinkling melancholy, and it unfolds with a simplicity that vouches for his character and situation. Aeronaut, for instance, is a striding piano ballad in the vein of John Lennon and Elton John that almost completely eliminates any trace of the dark poetry that silhouettes his most tender songs.
Corgan doesn't just rely on middle-of-the-road ballads to state his case. His nimble performance on Half-Life of an Autodidact, perchance an indirect reflection of his current stature, takes on a British pastoral folk aesthetic but with an amiable looseness akin to a chipper troubadour. Amarinthe, meanwhile, glimmers with an aural blanket of sonic trinkets as it flows to the rhythm of Corgan's descending vocal phrasing. There's never a moment in Ogilala where Corgan completely dismisses his songwriting sensibilities, and some gel in well with the Pumpkins' more muted songs, which are oftentimes relegated to B-sides and compilations - the grand piano opulence of Mandarynne could be placed alongside other past ballads like Blank Page and not-so-secret fan favorite Soot and Stars. And then there's The Spaniards, which has a textural richness that, though beautiful in its bareness, feels a bit held back and could be easily transformed into a full-on rock song that would sound suitable during their Oceania period.
Ogilala can be achingly vulnerable, though it never reveals its complex prose, a trait that has defined Corgan's vast body of work. This can pose as a hurdle for those who've felt frustrated by his sometimes underdeveloped musings, given that Corgan often expresses himself through intuition and not conscious thought. But Ogilala is anything but musically overwrought, and the melodies do keep a haunting quality that elevates his distinct quivering voice. It could never quite redeem Corgan's complicated public awareness, as he's equally adored and loathed with great passion, but you still get the impression that it's the first time in years where he's truly pursuing his artistic muse without placing any importance on commercial supremacy. It's as if he's willing to give up his title belt for the first time, retiring his mythic rock status once and for all. And though that may actually not be true, the plainspoken narrative of Ogilala says otherwise.
12 October, 2017 - 08:00 — Juan Edgardo Rodriguez