Music Reviews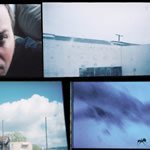 Alias Muted
(anticon)
Buy it from Insound

This is the sophomore full-length effort from Brendan Whitney under his Alias moniker. It represents a more electronica inspired approach from a man renowned for the "Goth-Hop" of debut The Other Side of The Looking Glass. Signed to leftfield hip-hop imprint Anticon, Whitney has also performed with a variety of quality acts ranging from The Roots to Kid 606. A recently released instrumental EP, Eyes Closed, paved the way for Muted, encountering a critical reaction which made it clear that I could expect a stylistic departure on this album.
As for my opinion of the album, it seemed an impressively constructed work which paradoxically made little impression on this listener. The sounds on the thirteen tracks here vary adeptly, from looped samples and spectral production recalling both label-mates cLOUDDEAD and Pre-Millenium Tension-era Tricky filtered with coffee table Nu-Metal on opener Beginagain, through to the lush instrumental flushes of Sixes Last (which bizarrely makes like an orchestral downbeat Bentley Rhythm Ace). Again For The First Time makes prominent use of percussion recalling Psyence Fiction-era Unkle against a backdrop which wouldn't sound out of place on Chris Coco's Next Wave.
There is a discernable anti-war undercurrent on Muted, notably on the collaboration with The Notwist's Markus Archer on Unseen Sights, which features a quote from Archer about Tommy Franks, dead American Soldiers and TV Stations making the Iraq war "abstract by showing only small parts", imploring us to "look for the stories, sights and parts that got lost or were withheld". Its lyrics skirt around this issue in a totally abstract way, and whether this is a pointed "statement" about the perilous state of world events or not, it still ends up sounding worryingly like a dispairing synth-pop Staind, and has nothing on say, Billy Bragg bawling Between The Wars or DJ Shadow's Six Days.
There are moments where the distance and frigidity of the production becomes serene; Chew The Fat could soundtrack the world's coolest BUPA advert, and it's my favourite thing on here, vaguely like Telefon Tel Aviv making Drum'N'Bass with the proviso that it couldn't double the speed of Boards of Canada's Geogaddi. This review reads in a particularly dry, descriptive fashion, and it might be more than coincidence that I was listening to Muted as I typed. This is not a bad record. The production varies competently enough and on moments noticeably impressed me. The point is, in a fashion perhaps mirroring that of No Ripcord peer Pat Harte when he reviewed Eyes Closed, little here glaringly affected me - I've struggled to remember anything of Muted after I finished listening to it. Perhaps it's a very subtle record, I've only just noticed the pleasantly sub-Confield-era Autechre tingling which undercuts the closing Good Friend Advice. Regardless, from the perspective of a good four full listens during a month Muted leaves me with little defined opinion of anything at this time. Make of that what you will.
5 November, 2003 - 00:00 — Tom Lee